Motorola Exec Heads Out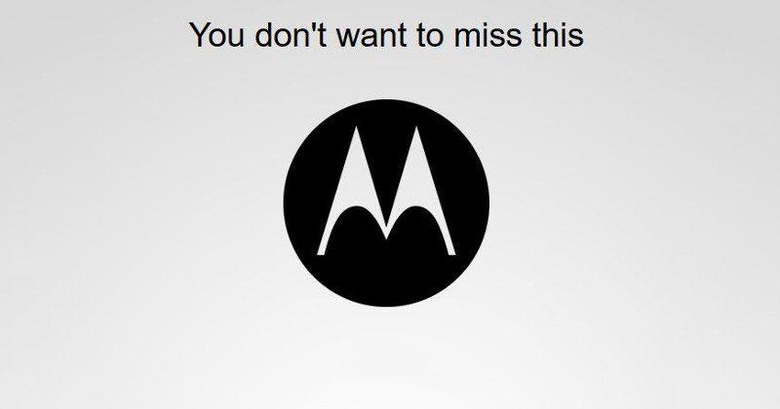 Today it's become apparent that Motorola Mobility has had another loss of executive in Jim Wicks. This is Wicks, design lead for Motorola Mobility for "a dozen years" as Chicago Business says, heading to Northwestern University's McCormick School of Engineering next month. Normally I'd say Motorola was losing an executive because of bad reasons but, in this case, it's far more likely that Wicks is heading out because Northwestern University is a place he wants to be after working the same job for over a decade.
Motorola Mobility was purchased by Google in 2012, then re-sold to Lenovo in 2014. Now Lenovo has the company concentrating on emerging markets with the Moto G, one of the most popular smartphones in the history of smartphones – and of course one of the most popular devices ever made by Motorola, ever.
"We greatly appreciate Jim's contributions in leading a consumer experience design team that delivered standout, iconic, and award-winning industrial design and user experiences for Moto's mobile and wearable products," said chairman of Motorola Mobility and co-president of Lenovo's mobile business group, Aymar de Lencquesaing.
Wicks was Motorola's senior vice president of Consumer Experience Design. He worked with Sony and Sapient before that, and during his tenure with Motorola worked on some of the most popular devices including the Moto G, DROID, and the original RAZR flip-phone back in 2003, too.
"To move us forward, we have an ideal leader on board, Ruben Castano, who will continue our design team's success," said de Lencquesaing.
"We are very confident in Ruben's talent, leadership and proven track record in defining design strategies that will continue to shape the Moto brand worldwide."
Ruben Castano joined Motorola back in October of 2005 as Design Manager in Chicago. He moved up to Design Director in July of 2008 in "Beijing Suburb, China" and in 2012 he moved back to Chicago as Senior Design Director, then in 2014 he transferred to Sao Paulo (still holding the title Senior Design Director.)