Motorola Electrify M announced for US Cellular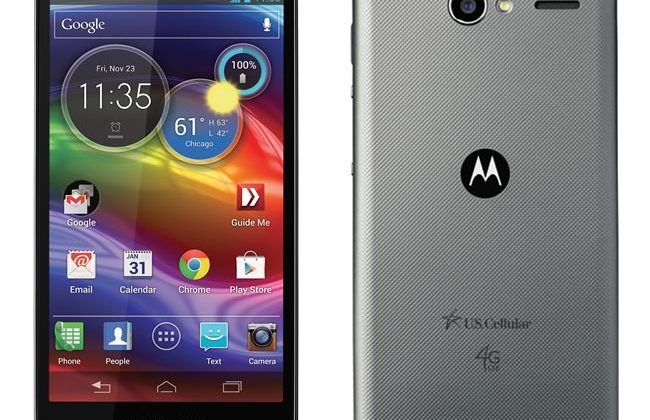 Motorola's new DROID RAZR M might only be a Verizon exclusive, but that doesn't mean US Cellular customers can't join in on the fun. The carrier just announced their latest 4G LTE handset, and it's called the Motorola Electrify M. As the name might suggest, the device is very similar to the manufacturer's DROID RAZR M, but with only a few slight changes.
The Electrify M has a 4.3-inch "virtually borderless" display, runs off of a 1.5GHz dual-core processor, and has a 8MP rear camera with a 1.3MP front-facing camera. The battery offers 2000mAh of juice, and comes with NFC capabilities topped off with Android 4.0 Ice Cream Sandwich with an upgrade to Jelly Bean at some point.
The device also has a water-resistant coating and comes with Corning's toughened Gorilla Glass for scratch-resistant protection. The exterior looks quite different than the device's cousin, the DROID RAZR M, which has a kevlar rear panel with a carbon fiber pattern. The Electrify M has more of a subtle look to it, having only a plain, silver backing with a bumpy texture.
The Electrify M is priced at $99 after a $100 mail-in rebate, but only in US Cellular LTE areas. Where LTE is not available, the device is priced at $149 after a $100 mail-in rebate. We're not particular sure why they're charging $50 more for the phone in non-LTE markets, but either way, the device will be available online beginning November 8, and in stores the following day.
[via Android Community]