Motorola DROID XYBOARD 8.2 Review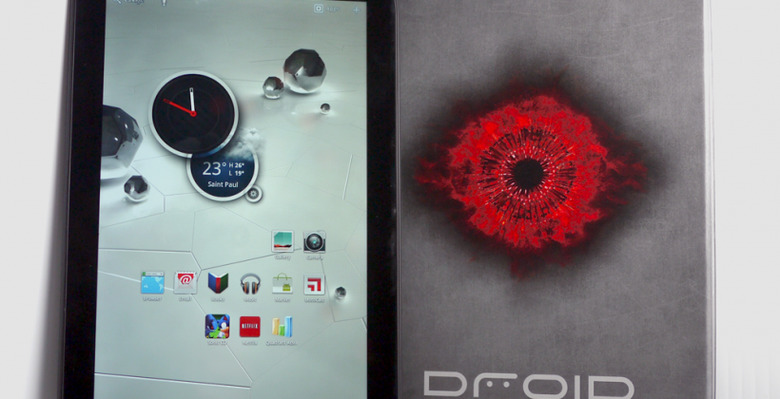 This week we've seen two Motorola tablets, both of them with essentially the same name DROID XYBOARD, this the smaller of the two at 8.2-inches in screen size. While the 10.1-inch display sized iteration costs a bit more and does afford you a bit more screen real-estate, what you're about to see is an account that'll let you know how little you're missing when you go with the slightly more convenient sized 8.2. That and we've got a couple of accessories to peek at as well. Also note that if you're looking for the 10.1-inch version, you've only to check out the timeline after the second paragraph to head on down the rabbit hole.
This is the next step in the Motorola like of devices, and not just in the tablet lineup, in the dual-core and above lineup as well. Starting with the Motorola Atrix at the start of 2011, the dual-core processor-toting handset craze began, and with it Motorola started their lineup of dual-port-toting smart devices that continues to this day. The XYBOARD is the latest Motorola tablet to fit into this puzzle.
The Atrix and the Motorola XOOM were the first to have a microUSB and a microHDMI port at the bottom of them, and starting with this most recent wave of Motorola devices including the Photon, Atrix 2, Droid RAZR, Droid 3, and the XYBOARD tablets, the ports are equally spaced, allowing you to use basically any Motorola accessory with any Motorola Android device. Without getting too in-depth on that wavelength, this is a device that Motorola considers part of its own evolving family, one that does not necessarily need to compete with the rest of the Android world.
Hardware
This again is the smaller of two XYBOARD tablets, and in its international form is called the "XOOM 2 Media Edition" because it's got an improved speaker setup and is supposedly better for listening to music and watching videos than the larger tablet. I've not personally found the experience to be all that different between the two in that regard – the difference, instead, in an everyday sense, is that these two tablets are different sizes physically. The DROID XYBOARD 8.2 at first seemed to me to be overpriced and under-improved when compared to the original XOOM, and I still do feel that way about the 10.1 version to a degree, but here in the 8.2 you're going to find a rather nice package for a tablet, and one sized and shaped in a way that puts it up in the top 5 Android tablets on my list currently.

At this very moment, no tablet comes near the ASUS Transformer Prime for quality, price, or power in any way at all. What you've got here in the XYBOARD 8.2 is one of the three nicest tablets carried by Verizon right this moment, and the best 4G LTE tablet for what you'd find me needing one for in my line of work. I should remind you that I have no need for a tablet, and that's the truth, but for the time that'd I like to have one around – like on an airplane ride to the next Motorola product release, for example, I'd bring this perfectly sized unit along.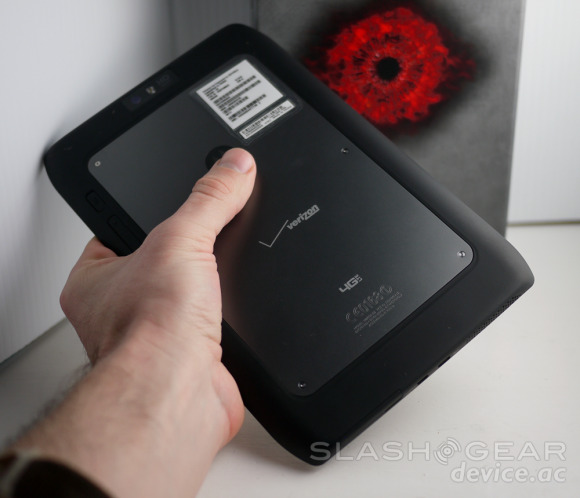 For the full specifications on this tablet, head to our listing over at DEVICE.AC's Motorola DROID XYBOARD 8.2, and note again the alternate XOOM 2 title. This tablet is extremely light, very well made, and amongst the thinnest tablets in the world.
Software
Inside you'll find a very basic build of Android 3.2 Honeycomb, complete with Motorola-made app icons you'll recognize from everything starting at the Droid 3 forward. The apps themselves aren't as changed as you'll find them on a recent Motorola smartphone – for instance the gallery for photos and video isn't the slightly less than appealing media center you've got on the DROID RAZR, it's the lovely stock Honeycomb (or something close) gallery we know and appreciate. Use this tablet on its own or connect it to your HDTV to watch some high definition movies without a skip – or even play some Sonic CD on that gigantic television with pixels large as life.

Have a peek at the HD Dock being released with this and the other XYBOARD here in a hands-on video to see how well the software works as a team with its holder. All it really does is stand the device upright and keep it plugged in to power and your HDMI port if you like, but because it's adjustable and lets you use the tablet essentially like a control panel, it's worth it. And it's adjustable for use with the rest of the recent Motorola Android devices as well.
Battery and Camera
While the 4G LTE does have a bit of an effect on the battery, you'll find that you've got at least a full day's use on this tablet of basic functions like email, web browsing, and the like. If you're doing nothing but playing high-demand games and streaming video, you've got closer to 6-8 hours on your hands. Very comparable to handsets not being drained by the strain of the connection speed.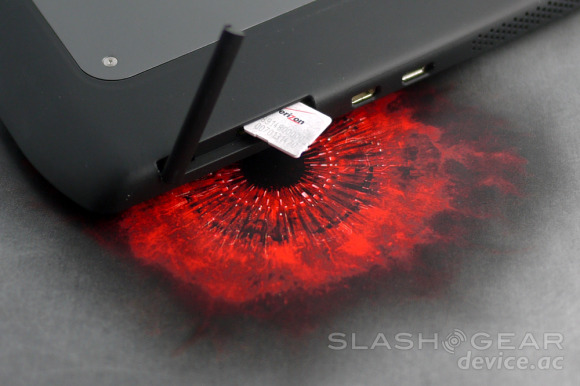 The camera is so-so. No worse than the original Motorola XOOM, but certainly no better than the rest of the 2011 lineup of Android tablets what with their similar 5-megapixel cameras, the lot of them. Have a peek at some examples in both photos and video here and in the gallery below: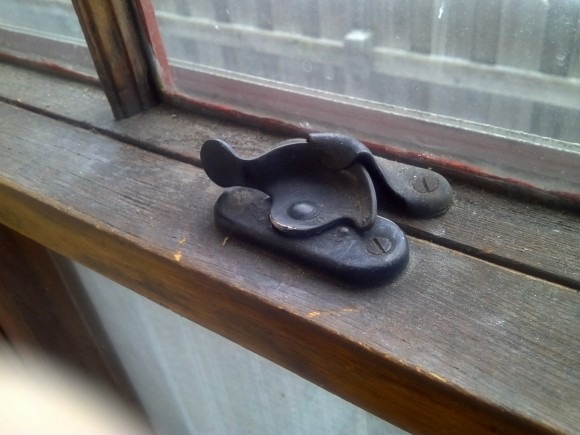 Wrap-Up
This tablet is nice, and if you rule out the facts that it'll cost you an arm and a leg to first purchase it then pay each month for 4G LTE connectivity, you've got a nice tablet on your hands. I find myself very skeptical that there's a real need for data-connected tablets on today's market outside those people who've got specific use-cases in mind, so if you're just an average lady or man out there thinking of picking up a tablet for fun, I still suggest you look into a wifi-only tablet instead. That said, if you do have a need for mobile data on a tablet, this is certainly one of your better choices.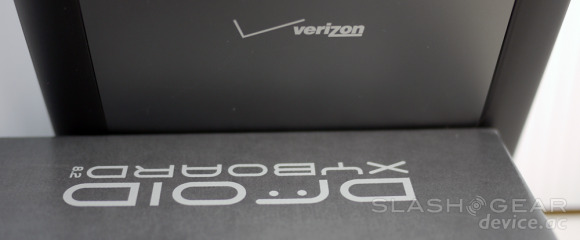 I'd rate this tablet slightly higher than the Samsung choice on LTE simply because I like to have HDMI connectivity right out of the box, but lower than the iPad 2 also available on Verizon simply because the iPad 2 STILL seems like a more complete package. For those of you looking for the best Android tablet overall, go for the ASUS Transformer Prime. For those of you looking for an Android tablet specifically on the Verizon LTE network, don't rule the XYBOARD 8.2 out.