Motorola DROID XOOM tablet to have optional 4G LTE, go on sale February 14?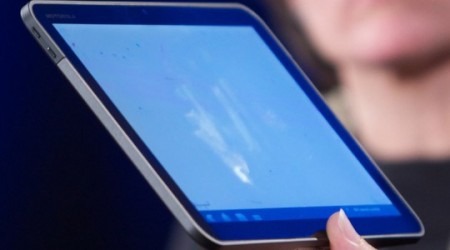 Motorola's incoming Android 2.4 Honeycomb tablet is expected to launch as the Motorola DROID XOOM, according to sources, though it will not come with Verizon 4G connectivity as standard. Droid Life's tipsters confirmed the name and the fact that the Tegra 2 slate won't automatically be able to log onto the new LTE network that so impressed us earlier in the month; however, Android and Me has separately heard that the XOOM will be able to use an optional embedded 4G modem instead.
That modem will apparently slot into a PCI express slot somewhere on the tablet, giving owners the option to turn on 4G if they so wish. Given the high-speed network is still in its fledgling stages, it makes sense to offer the connectivity to only those who live or work in a 4G-serviced area.
It's not clear whether the LTE modem will be user-accessible or if buyers will have to opt for the connectivity when they first purchase the slate. The DROID XOOM will apparently go on sale on February 14, amidst Mobile World Congress 2011.
[via Android Community]