Motorola Droid Will Receive Android 2.2 in the Near Future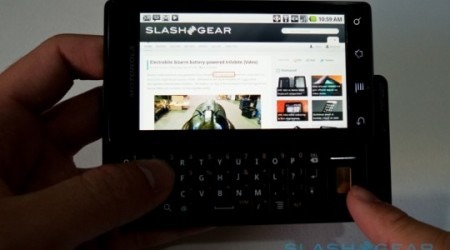 You have to love the careful wording of any company out there. But, to be honest, this one from Motorola seems to ring a little differently. Almost like a different tone. Maybe that's just because we have way too much faith, or hope. Either way, we reached out to Motorola, looking for a comment pertaining to future updates to their devices and how that all relates to Android 2.2, or Froyo if you prefer. And believe it or not, it's good news."We're excited to see Google's news of the next version of the Android operating system and look forward to integrating it on our Android-based devices as it's made available to the open source community."
While I can't comment on specifics, we do expect DROID by Motorola users will receive Android 2.2 as a software upgrade in the near future."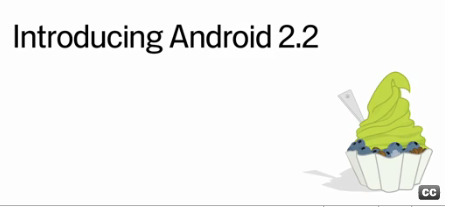 There's something to take away from this right from the start. They're looking forward to integrating it in their Android-based devices. Yes, this could be just the standard PR talk, and basically "beating around the bush," but here we are again hoping beyond hope that it means the MOTOBLUR devices out there aren't being left out to pasture.
As for the DROID by Motorola, it gets a bit more buttoned down, but not much. They're looking at upgrading the software in the "near future," and all we can say at this point, is that better be sooner than later. Of course, Android 2.1, for all intents and purposes, just hit the DROID, so maybe we're wishing on the stars to think that it could come sooner than, say, a month from now?
We know that the Nexus One is first in line for the update, and that HTC is planning to release Android 2.2 some time by the end of the year, so at least we have some kind of answer now about how the DROID stands in all of this. We're still prodding our way around the folks at Verizon Wireless, hoping that we can dig out a far more detailed answer from them, so stay tuned.
[Thanks, Motorola!]