Motorola DROID RAZR now available in blue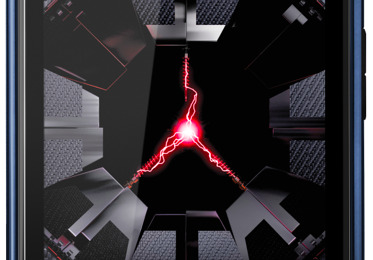 First there was the DROID RAZR. Then, there was the DROID RAZR MAXX. And now there's the DROID RAZR in blue, although just like the white version before it, it's more of a blue trim than a blue phone. Verizon has announced that the blue version will be in "select stores" starting from today, with online ordering possible from May 17th. Otherwise it's the exactly the same phone.
That means you'll be rocking a 4.3-inch qHD AMOLED display, 1.2Ghz dual-core processor, 1GB of RAM, eight megapixel camera, 16GB of storage with a microSD card slot, and LTE connectivity. Unfortunately the phone is still running Gingerbread, but you can't win them all. Verizon didn't say how much the blue version will cost, but we imagine it won't be any more expensive than the current RAZRs.
We would have liked to Ice Cream Sandwich hit the handset, but it looks like we're still going to be waiting for Motorola to do its thing. A recent leak suggested that the ICS update is close to completion and might start rolling out OTA on May 21st. That would would also apply to the RAZR MAXX.
Other rumors have suggested that a new RAZR is coming soon, dubbed the RAZR HD. Leaks have tipped it as having a 4.7-inch screen with a 720p display, and battery capacity along the lines of the MAXX. There's no word on when we can expect the device.