Motorola DROID RAZR MAXX hands-on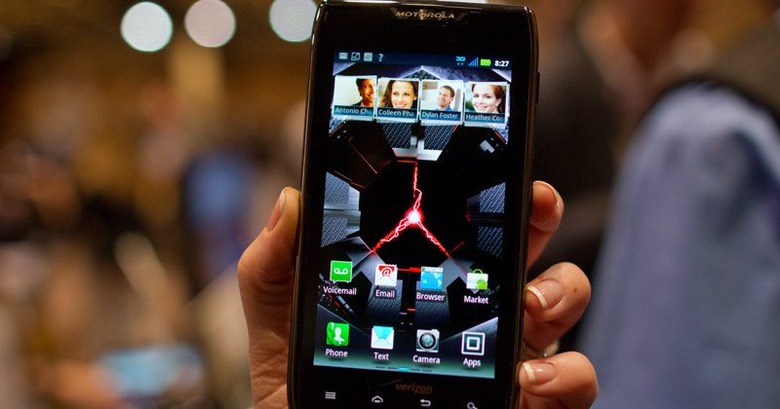 Motorola earlier today announced the rumored DROID RAZR MAXX. For those confused as Motorola just recently launched the original DROID RAZR, the RAZR MAXX is almost the same phone only slightly thicker and offering unparalleled battery life — especially for a 4G LTE device. This new addition comes complete with a 3,300 mAh battery and manages to stay almost RAZR thin.
The original RAZR that has only been available a few months is about to get replaced. Sound familiar Bionic/Droid 3 users? The RAZR comes in at 7.1mm thin while being powered by a 1,780 mAh battery. The new RAZR MAXX offers hours and hours of heavy usage with the largest battery of any recent smartphone — coming in at 3,300 mAh. Motorola has managed to keep the size down to keep the RAZR name and the new MAXX is only 8.9mm thick.
MAXX top, RAZR bottom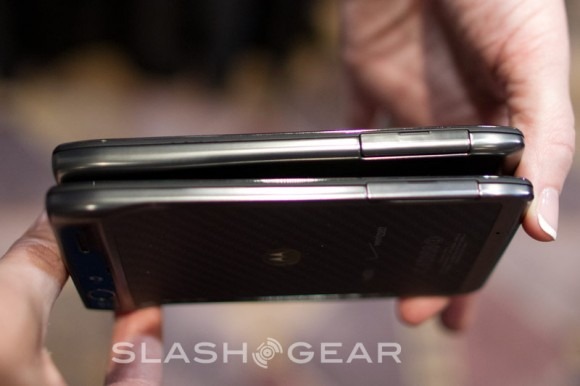 All the specs are exactly the same with the new MAXX other than the thickness but I'm sure most wont complain as it still holds its own against most current offerings from Moto's competitors. The specs include the same 1.2 GHz dual-core processor, 4.3" qHD 960 x 540 resolution, Android 2.3 Gingerbread (ICS coming soon) 1GB of RAM and that 8 megapixel camera around back. Once more nothing has changed other than it gaining a few pounds and getting that huge 3,300 mAh battery.
Motorola has confirmed this will NOT replace the current RAZR and only be an additional option for the business or power user that demands more than all day battery life. The RAZR and new MAXX will be available in white, black, and purple in the coming weeks. No official date was given. Enjoy the hands-on video below.