Motorola DROID RAZR HD spied in Cellebrite system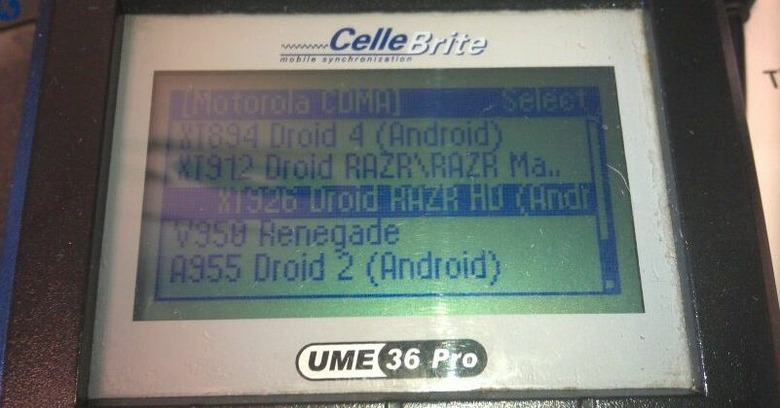 There have been an increasingly number of Motorola DROID RAZR HD leaks lately. The phone was first revealed as the DROID Fighter back in March, looking awfully similar to the current RAZR but with a larger 4.6-inch screen and 3,300mAh battery. The handset was mentioned again in leaked EXIF data last month, and another leak out of China showed the phone running Ice Cream Sandwich. The device has popped up again, this time in the Cellebrite database.
Cellebrite is a tool used by operators to transfer customers contact information and content from one phone to another, so naturally it would see use from a myriad of different handsets. Looks like the DROID RAZR HD is in the Cellebrite systems, as the above picture shows. The XT926 model number lines up with previous information too.
As for the other specs of the device, leaked benchmarks have indicated that Motorola may be moving away from Texas Instrument's OMAP chip in favor of Qualcomm's Snapdragon S4. We would hazard a bet that the phone would have LTE on board, and past rumors have also pointed to a 720p display.
[via Droid-Life]