Motorola DROID RAZR HD leaked in EXIF data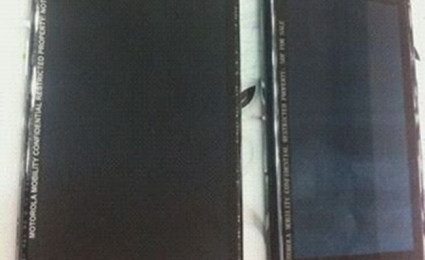 The Android smartphone landscape is constantly shifting, and Motorola may soon be revealing yet another device in their RAZR lineup. New evidence discovered in photo EXIF data points to the Motorola DROID RAZR HD. The photos were posted by a Motorola employee to Picasa, and reveals some details about the camera, as well as confirming a previous codename for the phone.
Rummaging around the EXIF data shows that the phone will have a lens with an f/2.4 aperture, which is the same as the iPhone 4S. The photo is fairly low in resolution, so the full camera capabilities haven't been confirmed, but previous rumors have pegged the camera at around 13 megapixels.
Under the "Software" heading, the phone is listed as "Vanquish", and has a reference to 4.0.3, which means we should be seeing Ice Cream Sandwich whenever this mystery device does launch. The "HD" could point towards a 720p HD screen, something which was previously suggested with the leak of the DROID Figher, a 4.6-inch device seen in China last month. That phone sported an almost identical design to the original RAZR, just coming in a little larger.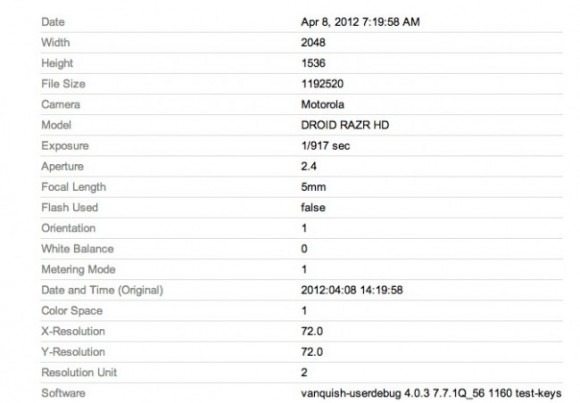 Other than that, details about this mystery phone are scarse. No word on when we'll see a release, although maybe Motorola should space this one out a bit. Customers were understandably upset when the RAZR MAXX, sporting a 3,300mAh battery, was released just two months after the original RAZR.
[via Droid-Life]