Motorola Disappoints at CTIA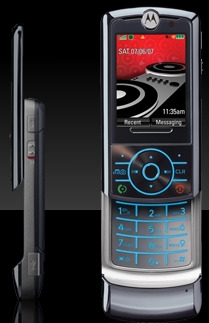 You're probably wondering why there hasn't been any good coverage of new Motorola phones over at CTIA Wireless. That is because there hasn't been anything exciting to talk about.
Here's a recap of all of the offerings that they had at the show. They had a couple of headsets that weren't anything to rave about, the S9 which was already know to be coming and an update to the H5 named the H9. They also brought the RAZR maxx Ve which was first seen back in January.
The only truly new item they brought was the ROKR Z6m. No, no iTunes on this ROKR. It will however play music. In all, I'm pretty disappointed in Motorola. There wasn't really any thing that really stood out of the crowd.
Motorola CTIA Roundup [via gizmodo]