Motorola confirms which smartphones will get Android 7.0 Nougat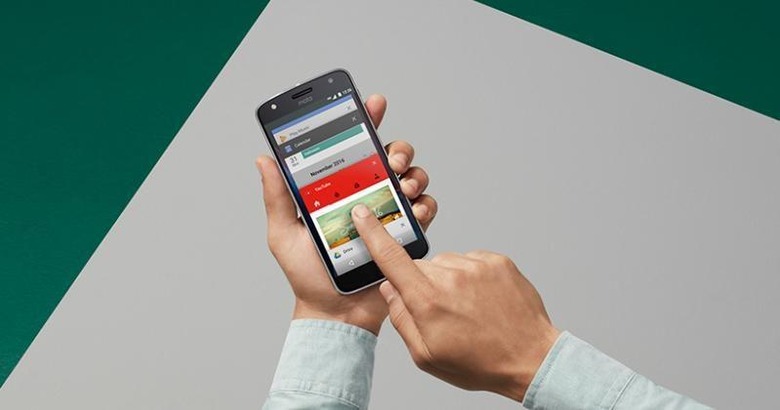 The LG V20 has had its period of Nougat exclusivity. The Google Pixel, with Android 7.1, is now on pre-order. With those out of the way, Android Nougat is now fair game for manufacturers. Breaking its silence, Motorola has gone public with a full list of smartphones that are scheduled to receive the Android 7.0 update, starting somewhat this month. Owners of slightly older models, however, are going to be disappointed that their one year old phone isn't invited.
The list is actually an almost random mix of devices, some of which go as far back as 2014, at least in the case of the Nexus 6. Of course, that Nexus came with a two-year promise of Android updates, though that ends with Nougat as well.
For reference, here's the full list of smartphones:
• Moto G (4th Gen)
• Moto G Plus (4th Gen)
• Moto G Play (4th Gen)
• Moto X Pure Edition (3rd Gen)
• Moto X Style
• Moto X Play
• Moto X Force
• Droid Turbo 2
• Droid Maxx 2
• Moto Z
• Moto Z Droid
• Moto Z Force Droid
• Moto Z Play
• Moto Z Play Droid
• Nexus 6
Curiously, that list leaves out almost all of Moto's low and mid range devices, save for the 4th gen Moto G. Even the 3rd gen Moto E is left out. This could be for the same reasons the Nexus 5 and older devices aren't getting the update, due to unsupported older chipsets.
The one silver lining in this revelation is that Moto's smartphones are mostly hacker friendly, so it might only be a matter of time before a Nougat ROM becomes available. But for those waiting for the official update, the rollout starts this quarter with the Moto Z and the Moto G 4th Gen.
SOURCE: Motorola