Motorola CLIQ XT owners: No Android 2.1 for you!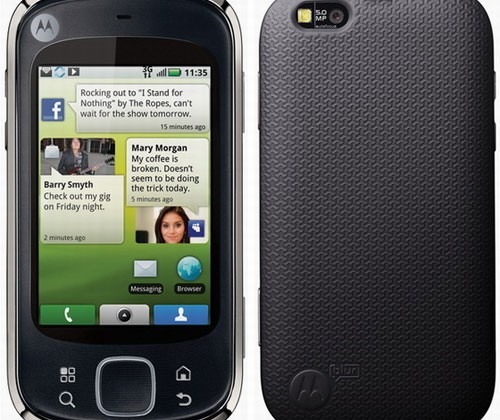 Motorola CLIQ XT owners have been waiting for a long time now for their smartphones to get the update from Motorola 1.5 to 2.1. That update has been expected to land any time now for a long time. Motorola has finally given up the truth – the update isn't coming.
The Android Nazi, otherwise known as Motorola, has officially announced on the support forums that the update isn't coming and the announcement was made by a forum manager going by Matt. The announcement said, "After comprehensive testing of the Android 2.1 upgrade for the CLIQ XT, we have concluded that this device will remain on Android 1.5. We realize many of you were anxiously awaiting this upgrade, but we aim to deliver software upgrades only when it will provide a better customer experience."
I guess the CLIQ XT just can't run Android 2.1 for some reason. Motorola says the delay in telling users it wasn't coming was so it could coordinate with T-Mobile and alert call center agents. I would bet there are lots of angry calls coming in from owners.