Motorola Atrix Laptop Dock Unveiled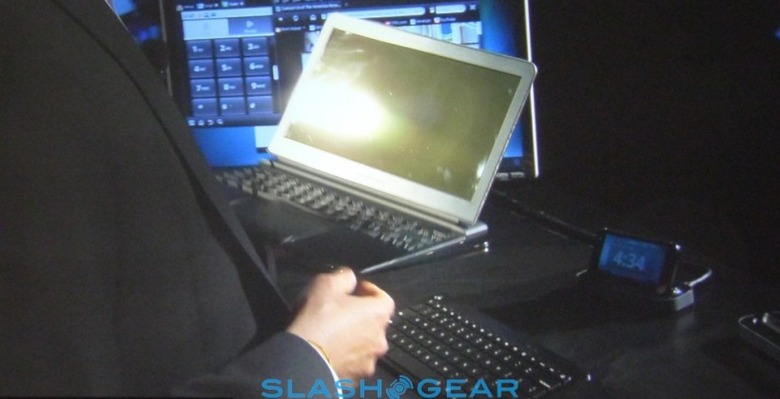 The Motorola Atrix is proving to be an extremely impressive business device. Bridging the gap between smartphone and desktop, the device not only docks with a monitor, it can additionally dock with Motorola's new laptop dock, ultimately making it an ultra portable powerful notebook.
The laptop dock comes in at only 13.9 mm thick and sports a full keyboard and 11.6-inch display. This dock will ship with an onboard battery that will leave your device fully charged after its use.
The dock itself has no moving parts, no hard drive and is completely ran of the Atrix itself.
There is currently no release date for the Atrix and accompanying accessories, but when it's launched it will appear on AT&T, Bell Canada, Orange UK.