Motorola Atrix 4G smartphone on AT&T price slashed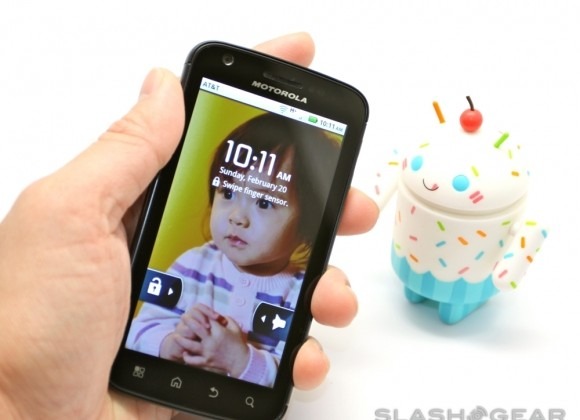 One of the more interesting smartphones on the market today is the Atrix 4G. The cool thing about the Atrix is that the smartphone will slip into a dock that turns it into a netbook. The phone has been on the market for a while now and we put up our review of the smartphone back in February. Vince called the Atrix 4G a very solid and usable smartphone at the time, even if the 4G speeds were a bit underwhelming.
If you liked the sound of that Atrix 4G smartphone and didn't buy the device when it launched due to the price, Motorola and AT&T are now making the Atrix 4G cheaper. The phone is now being offered on the AT&T network at $99.99. That price requires a 2-year commitment and a data plan purchase of at least $15 monthly. The no contract price for the smartphone is $449.99.
The hardware the phone sports is the same it has always had with a 5MP rear camera and a front camera for video conferencing. The screen is a 4-inch qHD unit with 24-bit color. The smartphone can be used as a mobile hotspot and it has Tegra 2 under the hood running the Android OS. The battery is a 1930 mAh unit and it has up to 9 hours of talk time per charge.