Motorola Atrix 4G owners won't get Android 4.0 update after all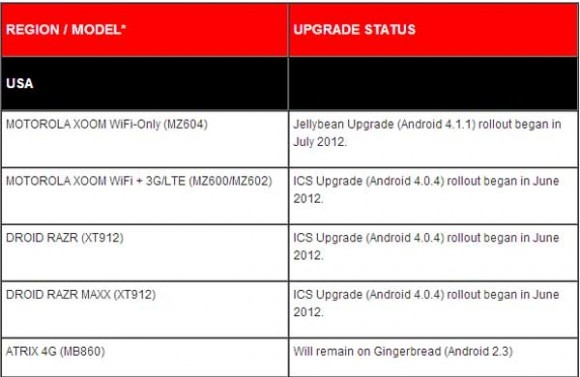 If you're the owner of the Motorola Atrix 4G smartphone who has been counting the days until you get your hands on the promised Android 4.0 update, you're out of luck. Motorola had previously indicated that owners of the smartphone would get the Ice Cream Sandwich update. A newly revised upgrade chart has been published that clearly shows no upgrade in the works.
According to the new chart, the Atrix 4G will remain on Android 2.3 Gingerbread. Combine the fact that Motorola has no plans to upgrade the operating system for Atrix 4G owners past Gingerbread and the fact that the boot loader is reportedly locked for users who applied a previous update, and you have a recipe for unhappy Motorola owners. Motorola previously said the Atrix 4G would be receiving Android 4.0 in Q3 of this year.
Motorola has a history of eliminating operating system updates on Android devices at around the two-year mark. In the past, at around two years from release Motorola decided not to offer ICS updates to a pair of smartphones launched in 2010 – the Droid 2 and Droid X.
Never having offered the ICS upgrade for your smartphone might be irritating. However, having your smartphone pegged for an upgrade and then having a company back out on that upgrade is a different animal altogether. Android users will have to start looking at the upgrade list with a dubious eye.
[via ArsTechnica]