Motorola ATRIX 4G & DROID Bionic overheating in testing? [Updated]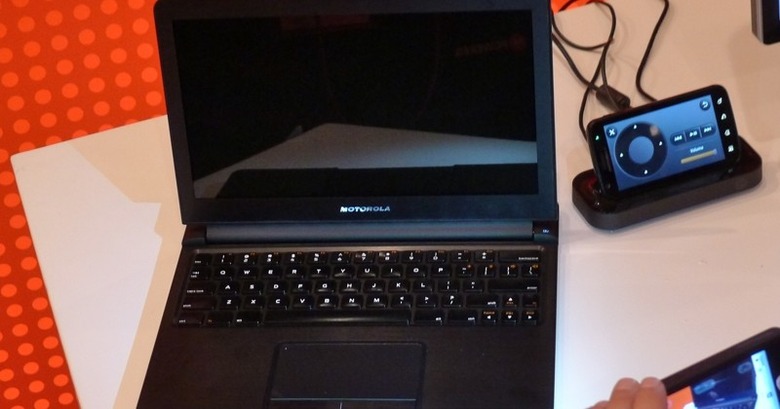 Concerns regarding the Motorola DROID Bionic and ATRIX 4G and their power management systems have leaked this week, with sources close to those testing the Android smartphones claiming that issues with Motorola's choice of power management unit (PMU) have led to overheating, RF interference and other problems. Established HowardForums source kbman first reported that the Bionic was prone to "severe overheating even while at idle" and later clarified that it was Motorola's choice of PMU rather than a generic chipset issue which was to blame.
"The problem has to do with the PMU and causes a variety of issues including severe overheating even while at idle, power fluctuations affecting RF performance and cold boot issues. These things were told to me by someone who is testing the devices. I have no hands on experience myself."
More worrying, originally it was claimed that the flaw in the two smartphones – which are set to arrive as flagships on Verizon and AT&T in the coming months – was "unfixable." However, a further source subsequently suggested that Motorola was in fact working on the PMU issue and that it would "be solved, shortly" based on information from their own internal sources.
"I asked if the PMU was a discreet component on the board like with the original Droid(actually a dual PMIC solution) which controls both the AP(Applications Processor) and BP(Baseband Processor), he said "Yes both".

I responded that that was bad because it meant that this could be laid directly at the feet of Moto because they selected that component as opposed to it having been an integrated chipset problem. He said "Yup!"."
Obviously the whole purpose of testing is intended to catch problems such as these, but the proof will be in the real-world performance of the two smartphones. We'll be keeping an eye on further reports to see what's happening.
[via Android Community and via Electronista]
Update: Motorola has been in touch to say that "there are no overheating issues and the products will ship as scheduled."