Motorola Anti-iCloud patent suit success tipped for 2012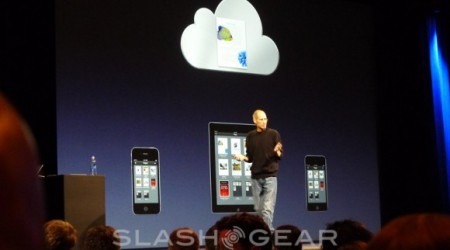 Apple's iCloud and MobileMe services are under fire in German courts, with each looking likely to fall foul of a Motorola Mobility patent. The European patent, "multiple pager status synchronization system and method," is said to be infringed by Apple's cloud services, FOSSPatents reports, with Motorola securing a February 2012 hearing with a court that apparently seems indisposed to hearing Apple's arguments that its rival hasn't been specific enough in claims.
Part of the confusion is that Apple switched from MobileMe to iCloud at WWDC 2011; Motorola filed an amendment to its original pleading, suggesting that the change was pretty much one of name, and that MobileMe had basically just been rolled into iCloud. Apple's legal team argues that Motorola is insufficiently detailed in its claims of infringement, but the Mannheim courts were uninterested.
"The presiding judge made it clear that if an injunction is ordered, it will relate to the infringement of a particular patent by whatever technology (by whichever name it may go), without specifying any products by name" Florian Mueller, FOSSPatents
If the February hearing next year finds that Apple has indeed infringed on Motorola Mobility's patent, it could – in a worst-case scenario – force the company to cease sales of devices with the software integrated in Germany until a new version of iOS with iCloud stripped out can be loaded, as well as block iCloud access for German users. Even though Motorola's case is against Apple Sales International – the Irish division which supplies German customers with Apple hardware – and iCloud runs using servers operated by a different company, the fact that those devices run software deemed to infringe the patent would mean they would have to be changed.
Apple is now insisting on a €2bn bail ($2.7bn) from Motorola Mobility should it subsequently decide to enforce the patent; that cash would later compensate Apple if an appeal overturns the patent. There's some argument over whether that's a realistic sum and, indeed, to what extent Apple could remove iCloud from devices without significantly undermining the product value as a whole.