Motorola Android device import ban takes effect today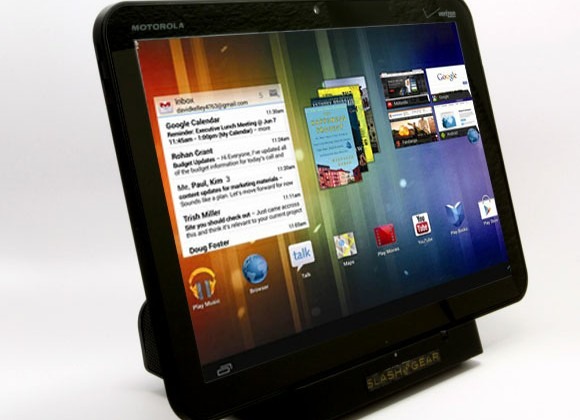 Microsoft scored a win against Motorola back in May, with the ITC ruling that the smartphone manufacturer had violated an ActiveSync patent on its handsets. The ban is scheduled to come into effect starting from today, but Motorola has said that it has a plan that will allow its products to remain available to customers. The company issued a statement regarding the imminent ban, saying only that it had taken "proactive measures" to ensure its devices remain available.Ars Technica believes that the company may simply have enough devices stockpiled in the US, allowing carriers and consumers continued access for the foreseeable future. The affected devices aren't exactly cutting edge either, with the ban affecting the Atrix, Backflip, Bravo, Charm, Cliq, Cliq 2, Cliq XT, Defy, Devour, Droid 2, Droid 2 Global, Droid Pro, Droid X, Droid X2, Flipout, Flipside, Spice, and Xoom.
However, the ban does still apply to any future products that continue to infringe on Microsoft's patent, with the company asserting that the infringement is present across other devices not named at the ITC proceedings as well. Motorola may have enough stock in the United States for any affected products, but the company had to pay 33 cents for every device it imported during the 60 day review period. Just like HTC, Motorola will find any newly imported products held at Customs until the matter has been resolved.
It's not clear what will happen going forward either. Motorola has paid Microsoft for the ActiveSync patent in the past, between 2003 and 2007, then dropped the license for its more recent products. The company could renew its license, or simply apply a software update to the affected devices that will remove the infringing feature. HTC faced a similar situation in a legal battle with Apple, with the HTC One X and EVO 4G LTE prevented from importation for a short time. The company then issued a software update to Android that removed the offending patent, allowing both handsets through Customs.