Motorola Android 4.0 ICS software demoed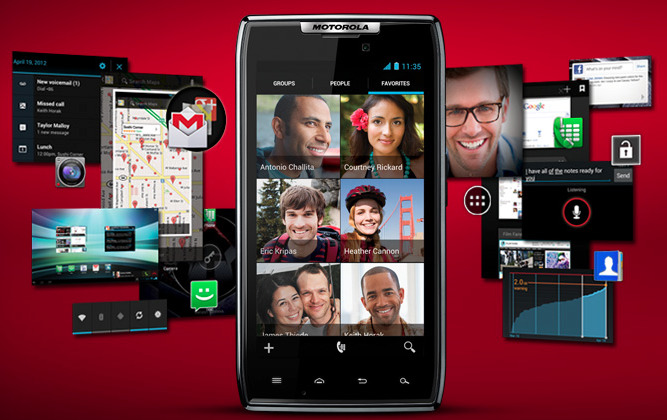 It appears that Motorola is just about ready to bring on the Android 4.0 Ice Cream Sandwich for their Google mobile OS-toting line of smartphones starting with the DROID RAZR. This is evidenced by a set of videos showing off the software running on a faux display from the device with several upgrades that'll make your old software look like a child in comparison. Each of these videos can be viewed below while the actual update will not be released until a later date.
This update has been long awaited by those DROID-loving folks who have been seeing this newest Android version popping up on the rest of the top-tier devices for some time now. What you'll see here is Motorola's version of Android 4.0, complete with their own set of icons, screen transitions, and applications, but with many of the Ice Cream Sandwich perks you know and love. This will be the basic build for Android 4.0 ICS that all Motorola devices will have (if they're compatible) in the near future.
NOTE: Check out our Motorola DROID RAZR review if you don't already own this hardcore piece of metal, plastic, and LTE.
Have a peek at three videos – the above being the main Android 4.0 Ice Cream Sandwich interface walk-through, and below being the camera application.
Above again is the camera application demonstration while below will show you the brand new lock-screen, amongst the most interesting lockscreens yet produced in the Android 4.0 Ice Cream Sandwich environment.
This update will be coming to your device soon. Meanwhile have a peek at our recent history with the RAZR to see what else has been going on with your Motorola hero smartphone – stay thin!
[via Motorola]