MOTOACTV Golf Edition is under-par and over-priced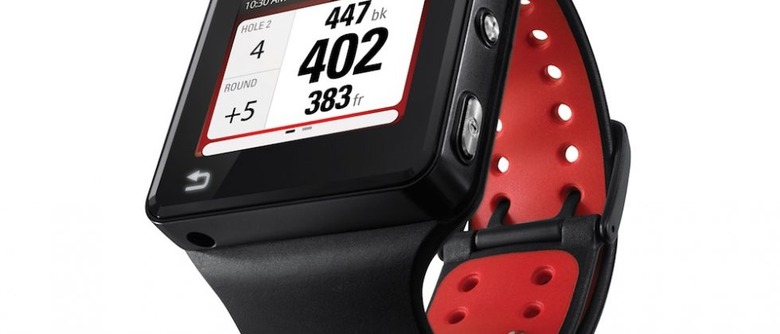 We may receive a commission on purchases made from links.
Could golf be the killer app for smart watches? Motorola certainly hopes so; its MOTOACTV impressed reviewers well enough but its price tag has dissuaded all but the most enthusiastic of wrist-computer buyers. Now there's the MOTOACTV Golf Edition, a special collaboration with PGA Tour winner Bubba Watson that offers tracking data for 20,000 courses worldwide, and allows golfers to compare their performance online with that of pros.
The MOTOACTV's GPS tracks the front, center and back distances to the green and to hazards, while a "virtual caddy" can keep a track of scorecards, clubs and other stats like number of putts taken. As with the regular MOTOACTV there's wireless sync with MOTOACTV.com, where performances can be logged and contrasted with how the professionals might have handled the course.
The site also has satellite fly-through views of courses with animations showing how you did, and there's social integration for sharing your round with other golf fiends. As you'd expect, all the regular apps – like the pedometer and MP3 player – are present too.
Unfortunately Motorola hasn't done anything about the MOTOACTV's biggest drawback: its price. The Golf Edition is priced at $299.99, more than many subsidized smartphones, and while golfers may be content to spend that sort of money on a new club, we're unconvinced they'll see the appeal of a wrist-mounted Bubba for the same price. It's up for preorder from today, with deliveries expected from April 1.