Moto Z4 will try to stand out by being traditional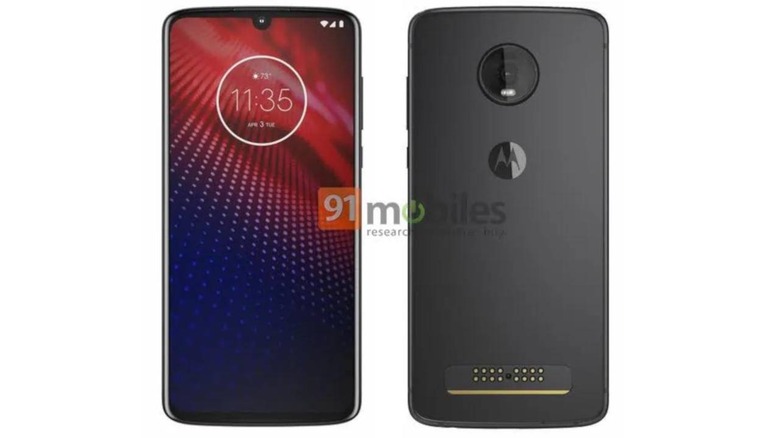 Folding screens, notches, punch-holes, sliders, popups, 5x to 10x zoom, quad-cameras, and button-less seamless bodies. These are the highlights that many phones and their makers throw around these days to promote their products. While not exactly bad, one can sometimes feel inundated by all these fancy features when all they want and need is a solid, "normal" phone. If there are indeed consumers that feel that way, then the Moto Z4 might be what they want, with its relatively dated look and a strong connection to the past.
OK, it's not completely dated, considering the Moto Z launched in mid-2016, but it's pretty old given how fast smartphones change. As part of that family, the Moto Z4 has no choice but to preserve its dimensions and the basic design of the back in order to be compatible with Moto Mods. At least the few that do still exist, including that 5G mod.
Not that the Moto Z4 won't have any new thing. It does have a waterdrop notch, a small deviation from its Moto Z3 predecessor, but that pretty much it. It will still have a 3.5 mm headphone jack, which is a dying breed among smartphones these days.
Unfortunately, the Moto Z4 might not really be competing with the big players anyway. If rumors and leaks are to be believed, Motorola has downgraded the Moto Z4 to a mid-range phone with a Snapdragon 675 processor. Worse, though, is that there seems to only be one camera on its back. The Moto Z3 had dual cameras despite keeping that same design.
On the one hand, you could say that the Moto Z4 is sticking with proven and well-tested features. On the other hand, however, you could also say that Motorola isn't ready to move on. And if that's the case, it won't be playing the smartphone game that much longer.