Moto Z4 on Verizon comes with a 5G offer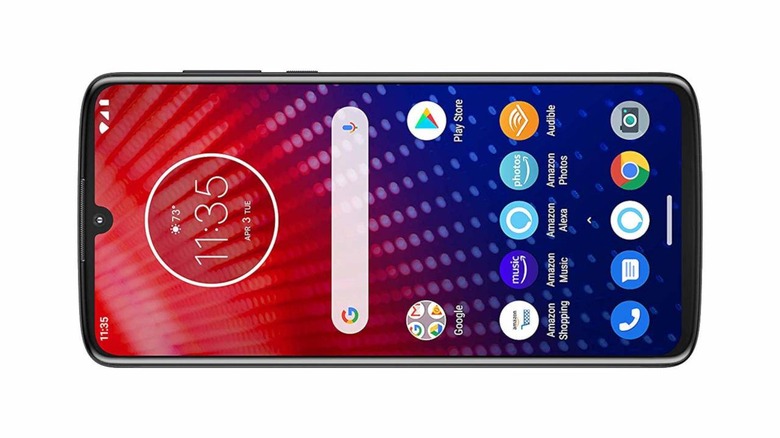 Amazon accidentally sold the Moto Z4 so there's really not many surprises to expect from it when it does formally and finally launches officially. That, however, doesn't mean that there will be no treats from those who will buy the phone through other channels. Yes, that refers to carriers who will be throwing in deals to make the Moto Z4 worth your time. Like the one Verizon is offering that practically makes the mid-range device the 5G phone that you can get now rather than later.
There first 5G-compatible phone didn't actually come from LG or Samsung or any of the big smartphone brands. Instead, that was the Moto Z3 from mid 2018, though that was somewhat of a cheat. Its 5G capability came by a 5G Moto Mod, the very same that Verizon will offer if you want to future-proof your Moto Z4.
As Amazon's listing indicated, the Moto Z4 costs a flat $499.99 but, starting June 13, you can get it for $20.83 for 24 months with 0% APR under Verizon's Device Payment plan. Existing customers can actually get $100 off when you purchase a new phone when upgrading to a Moto Z4.
But if you truly believe that 5G is the future that isn't yet here right now, you might want to hear what Verizon has to offer. For a limited time, you can get a Moto Z4 for only $10 for 24 months and a 5G Moto Mod for $199.99. Also for a limited time, if you purchase that under Verizon's Above Unlimited or Beyond Unlimited plans, you can get a 5G Ultra Wideband subscription for free, something that would normally cost $10 a month.
5G believers will probably think hard about such an affordable offer for a 5G-ready phone. They have, however, also have to think hard about what they're getting for $499.99. That's the price of a 6.4-inch FHD+ smartphone running on a Snapdragon 675 with 4 GB of RAM and with a 3,600 mAh battery. In other words, a mid-range phone competing in a high-end 5G market.