Motorola has been uncharacteristically quiet this year. It announced the latest G and E series just last month and has nothing yet to show for its premium Z line. At least not officially. There has been a lot of leaks swirling around the more affordable Moto Z3 Play option and if the presence of these almost official renders is any indication, its time on the stage is near. The question is, of course, whether it's not yet too late for it to make a difference.
The Moto Z family is Motorola's flagship line but not all of them are created equal. If you're really aiming for the top of the line, you'll want to skip the "Play" model. It's pretty much a mid-range phone like no other with one key difference: it is compatible with Motorola's Moto Mod system.
That is true even for this third-gen Moto Z3 Play if the renders are anything to go by. There is almost no difference in design, unless you begin asking "where is the fingerprint scanner?". The one huge change in design is the now nearly bezel-less screen, which leaves no room for such a sensor on the front. And neither is there one on the back, given it has to be clear for Moto Mods. The answer? According to WinFuture, the sensor is now under the power button at the side, ala the old Sony Xperia design.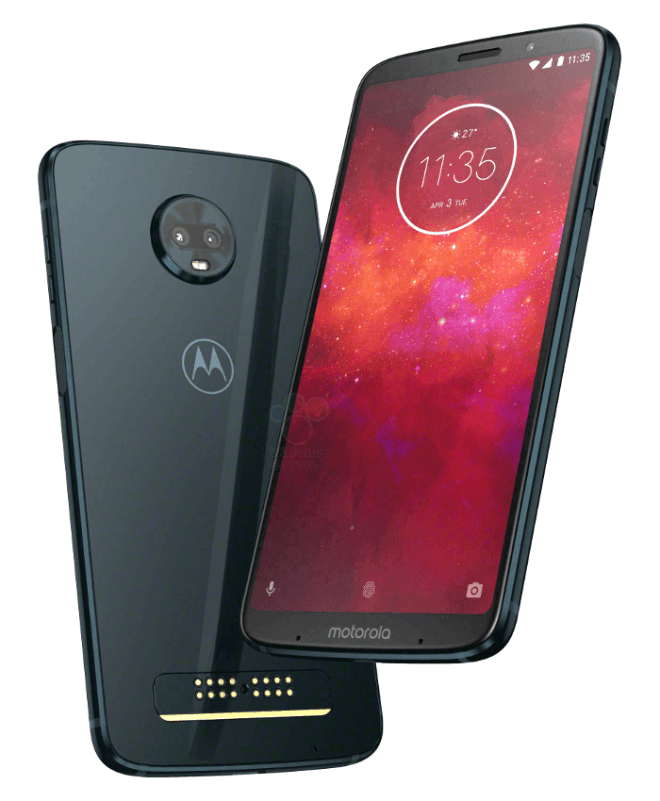 As for the specs, the Moto Z3 Play is expected to run on a Snapdragon 636 with 4 GB of RAM and 32 or 64 GB of storage. The 6-inch screen will sport an 18:9 2160×1080 resolution and there will be a 3,000 mAh battery to power it all, Moto Mods included (except for battery packs).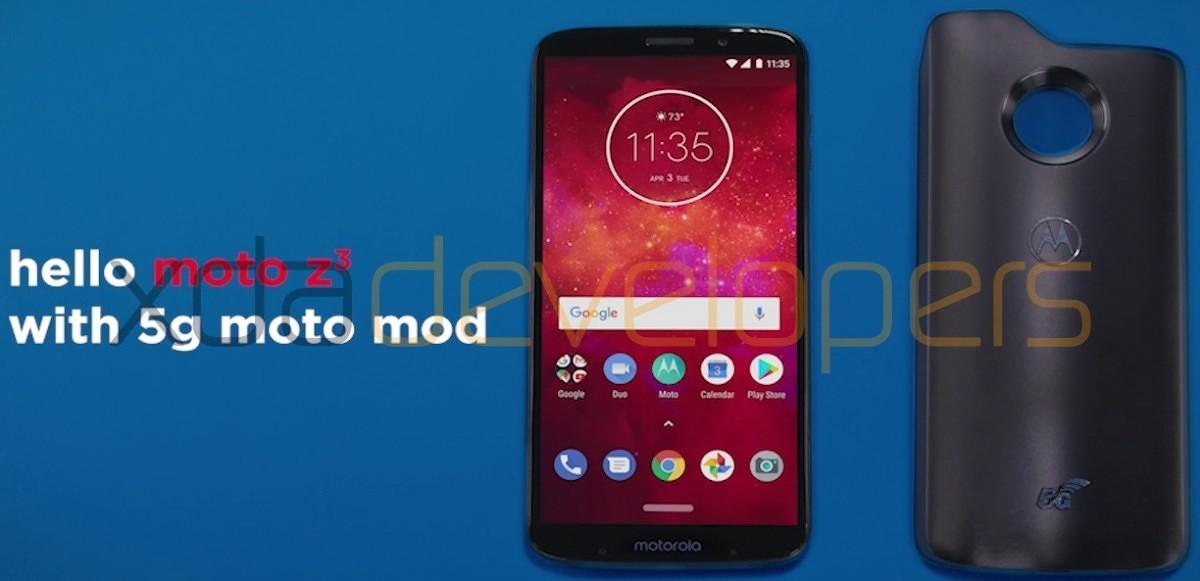 One of the advertised perks of the Moto Mod system is giving a phone extra capabilities long after it has been made. Or capabilities that have yet to even exist. In the Moto Z3 Play's case, that capability might come in the form of a 5G Moto Mod, which might be more useful when 5G actually starts rolling out en masse. ANd, being a Moto Mod, it will, or should, work on other Moto Z phones as well.