Moto Z3 5G Moto Mod already looks ridiculous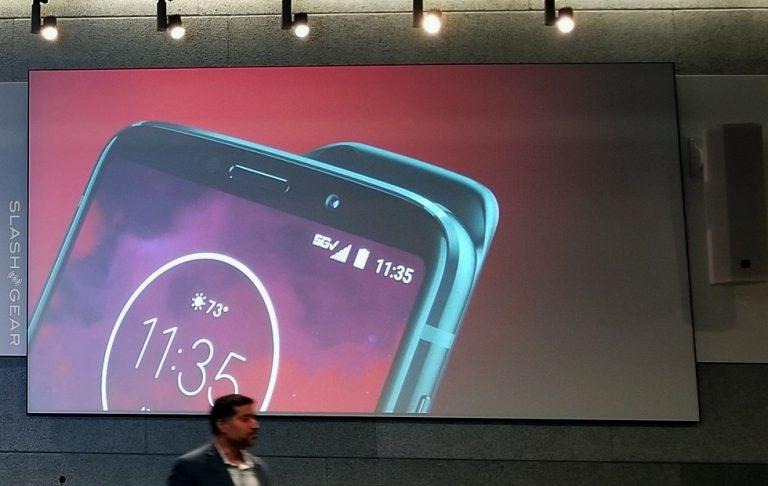 When the first 4G LTE smartphones were released, we thought they were pretty gosh-darned cool. I'm thinking about the HTC Thunderbolt, for example – a smartphone that looked pretty OK for its day. Industrial design's gotten quite a bit more sleek since then for smartphones – but don't tell that to Motorola, or the designers of the Verizon 5G Moto Mod for the Moto Z3.
The idea for modular smartphones seemed pretty forward-thinking when we were first introduced to it. A few companies tried to make modular components for smartphones work, and they did OK, but didn't last. Motorola's idea's lasted several years. That's the Moto Z line of smartphones with Moto Mods.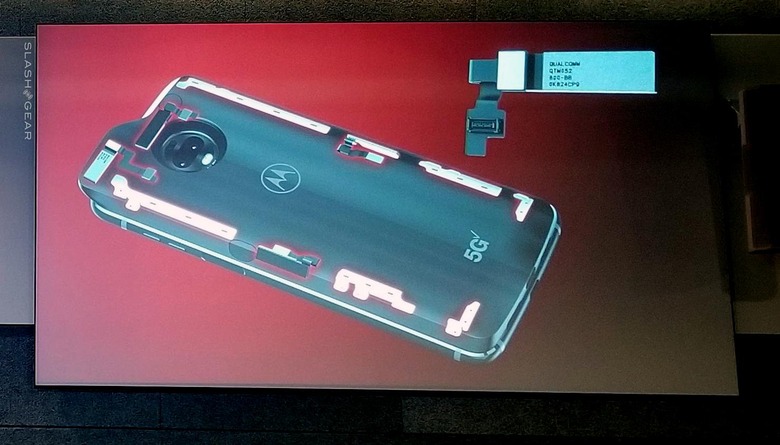 Each Moto Mod attaches to the back of a Moto Z smartphone from any of the three generations of said phone. Magnets keep the devices attached to one-another, and each component connects with the pogo-pins it requires to utilize the parts of the phone with which it connects. Some Moto Mods look pretty sleek, while others are absolute monstrosities.
The Verizon 5G Moto Mod is one of those monstrosities. If it only worked with the Moto Z3, this would be sort of nonsensical. You'd be buying a phone that works with today's technology, then when you want to get tomorrow's tech you'd need to pay for another component that makes your phone significantly thicker and just a bit taller, too.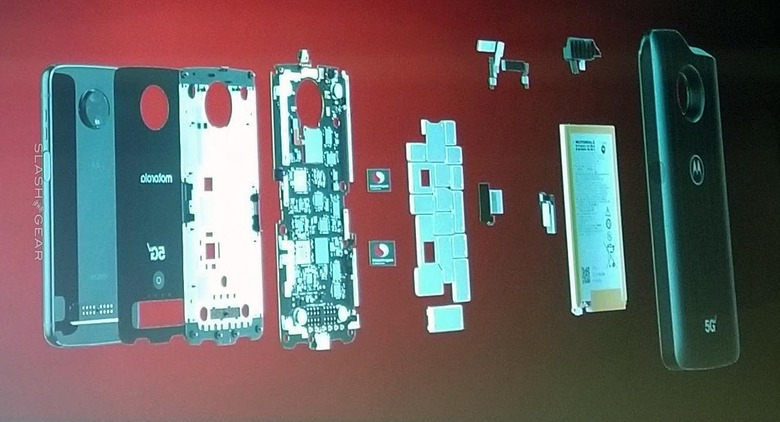 Take a peek at the Moto Z3 with Verizon 5G Moto Mod attached in the photos above and let us know what you make of it. We'll have additional photos/up-close images soon.
NOTE: There's no possible way there won't be smartphones with 5G connectivity built-in by the time Verizon is ready to launch 5G connectivity. Even if a smartphone manufacturer needs to make a phone as thick as a brick, they'll do it, just to say they're in the first round of releases. Mark my words.