Moto Z2 Play Will Sacrifice Battery Life For A Thinner Frame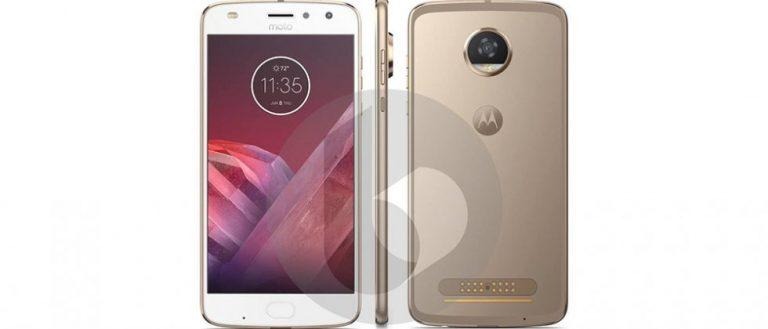 Fans of Lenovo's original Moto Z Play got a pleasant surprise last month when press photos of the successor — the Z2 Play — were leaked, showing off a clean device with a minimal design. Unfortunately, that leak has now been followed with a handful of details on specs, and there's one in particular that's arguably a significant downgrade: a much smaller battery.
According to VentureBeat, the Moto Z2 Play will be shipping with a 3,000mAh battery, down from the original's 3,510mAh. The reason for the smaller battery, of course, is to make the Android phone thinner, reducing the chassis from 7mm to 6mm. One of the great things about the first Moto Z Play was that it didn't make this tradeoff, offering an approximate 50 hours of battery life on a device that's only moderately thicker than the leading flagships. Now the Z2 Play is expected to have a battery life of 30 hours.
Assuming battery life wasn't the only thing drawing you to the Moto Z2 Play, the remaining reported specs are shaping to be quite nice. The phone will be powered by an eight-core Snapdragon 626 chip with 2.2GHz, and see a bump in both memory and storage, to 4GB of RAM and 64GB, respectively.
The display will be a 5.5-inch Super AMOLED, unchanged from the 2016 model, ensuring the Moto Z2 Play remains compatible with the existing Moto Mods add-ons. The rear camera is said to come in the form of 12-megapixels paired with a f/1.7 lens, an interesting change from the previous 16-megapixel, f/2.0 camera, which means a lower resolution but improved image quality.
We'll have to wait until an official announcement to make sure these specs pan out, but if accurate the Moto Z2 Play is looking like a mix of compromises and improvements over the original.
Image Credit: TechnoBuffalo