Moto Z2 Play leaks in press photos: more of the same, only better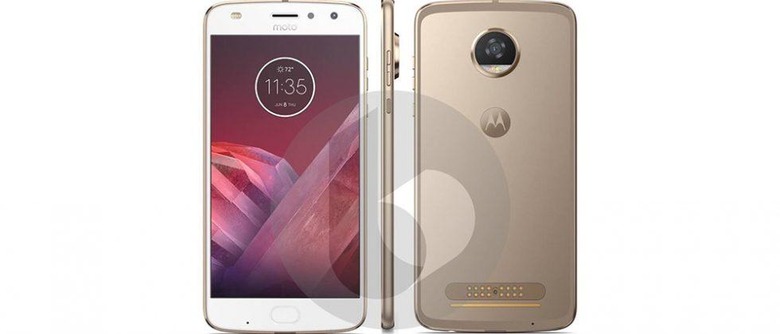 Yet another Motorola smartphone has leaked, this time the Moto Z2 Play. The handset has been shown front, side, and back in what appears to be a trio of press photos, all three of them laying bare everything the phone has to offer (as far as aesthetics are concerned). Assuming the leaked photo is an accurate look at the handset, it is clear Motorola hasn't made many changes over the current version, and that's not a bad thing.
One's taste in phones is personal, of course, but you'd be hard-pressed to find someone who doesn't like the Moto Z Play's design. The handset is slim and clean with a pleasing, almost minimalist look and a premium feel. The newly leaked images, which surfaced through a 'trusted source' at Technobuffalo, show the same general shape, as well as the same camera bump protruding on the back.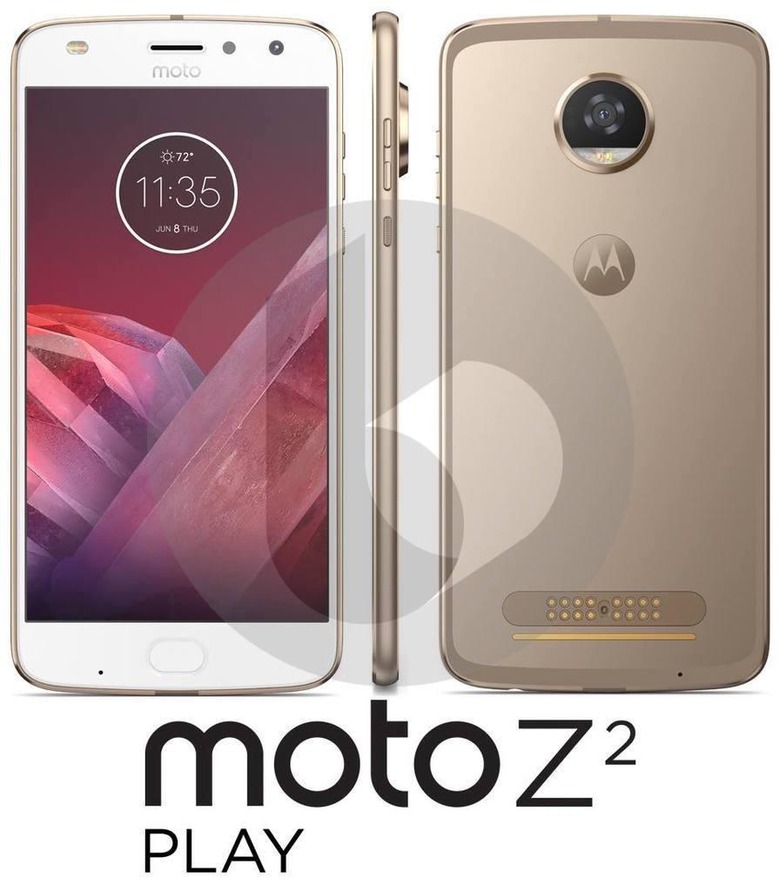 Unfortunately, no specs were provided with this leak, so it's impossible to guess what internal changes Motorola has made. Judging by looks, though, we can see that the Moto Z2 Play has a wider home button versus the original model; as well, the edges appears to be rounded now, whereas they are more flat with the original model. The small flash is still present on the front, and there's still (as we'd expect) contacts for Moto Mods on the back.
Finally, the buttons on the side appear to be tweaked, bringing the two volume buttons closer together and adding a bit of texture to the power button. The photo may also contain a revelation about Motorola's phone announcement plans: the screen shows a date of June 8, indicating when we may see the Moto Z2 Play arrive.