Moto Z2 Force won't get Android 9 Pie on most US models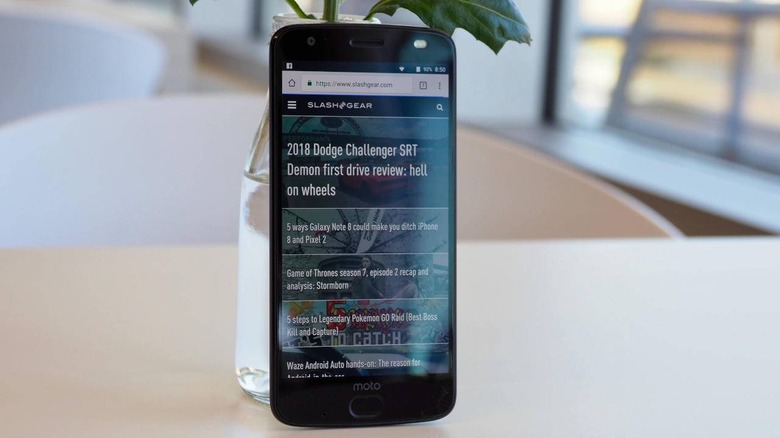 Motorola may soon be down for the count. The recently launched Moto Z4 suggests it may be winding down its flagship line, though it does seem to be ramping up the Motorola One brand instead. The biggest evidence that it might be losing its ability to support its phones comes from a recent announcement over at the Lenovo forums. It has just revealed that the Moto Z2 Force won't be getting its Android 9 Pie update as promised, raising concern whether the company is still committed to the smartphone market, not to mention its customers, at all.
If you have already forgotten the 2017 premium rugged smartphone, the Moto Z2 Force was one of the company's more controversial products of late. It boasted of a shatterproof screen which turned out to be scratch-prone in turn. Motorola would later clarify that it's exactly due to the plastic-like substance used to protect the screen from cracks.
Given the furor over it, you'd expect that Motorola would try to do good by Moto Z2 Force owners. Even if it didn't need to do anything extra, the Moto Z2 Force, which launched with Android 7.1.1 Nougat, was still due an Android 9 Pie as its last update. Not anymore, says Motorola.
According to the Lenovo-owned phone maker, the Moto Z2 Force will no longer get the expected Pie update on US models except for one. The Verizon version will still get Pie in preparation for support for the 5G Moto Mod. All phones will still get their two years' worth of security updates which coincidentally ends this year.
It's a sad fact for Android users that OEMs more often than not fail to update their phones, especially older models. Motorola's excuse of the upgrade process being complex, however, does cast some doubt on whether it still has the resources to update its other phones. Maybe that's why it's switching to Android One phones to pass the buck to Google instead.