Moto Z Play, Pro Camera and Adventure Mods still coming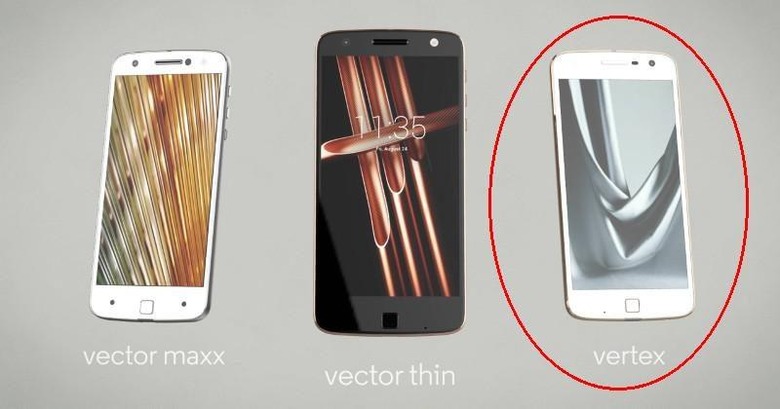 Lenovo and Motorola may have unveiled a ton of new devices last week, but there were still a few things missing from the roster. At least as far as expectations set by leaks are concerned. According to a new leak, however, it isn't the end just yet. A Moto Z Play, presumably the more affordable version of the Moto Z, is still en route, probably not far behind. Even more than that, two other Moto Mods, the Pro Camera and the Adventure mods, will also soon be making their way to the market.
At first, it might seem that the Moto Z and the Moto Z Force would have been the Moto X Play and Moto X Style, respectively. Apparently, Motorola had a trio planned instead. Codenamed "Vertex", the Moto Z Play would be the even more affordable but also lower spec'd version of Motorola's 2016 champions.
How low, you ask? The Moto Z Play/Vertex is believed to run on a Qualcomm Snapdragon 652 with 2 GB of RAM and a 1080p screen of the same 5.5-inch size. Cameras are set to 16 and 5 megapixels, back and front respectively. In contrast, the Moto Z and Moto Z force share the sane Snapdragon 820, 5.5-inch QHD screens, and USB-C ports. No word on whether the Moto Z Play will also have no 3.5 mm headphone jack.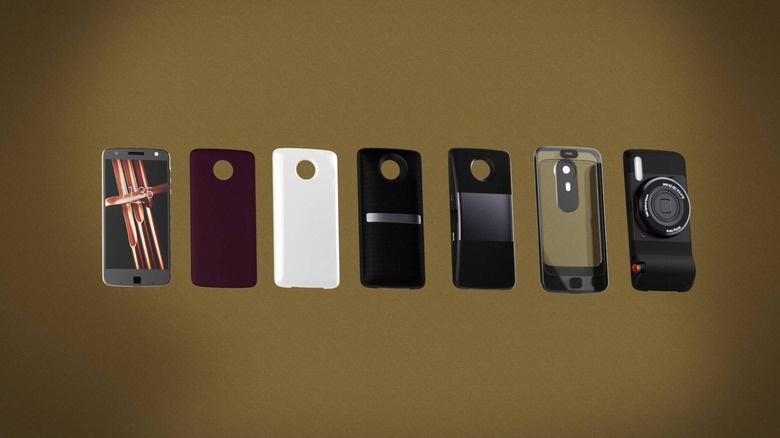 Equally interesting are the mods that have yet to see the light of day. The Pro Camera mod, which was leaked before but remains unannounced, will apparently add a truly more capable lens to the Moto Z. The leaked photo points to one with a 10x optical zoom and an f3.4-5.6/28-25 mm lens. The mod really transforms the smartphone into a compact point and shoot, in stark contrast to the LG G5 CAM module, which only adds physical controls to the setup.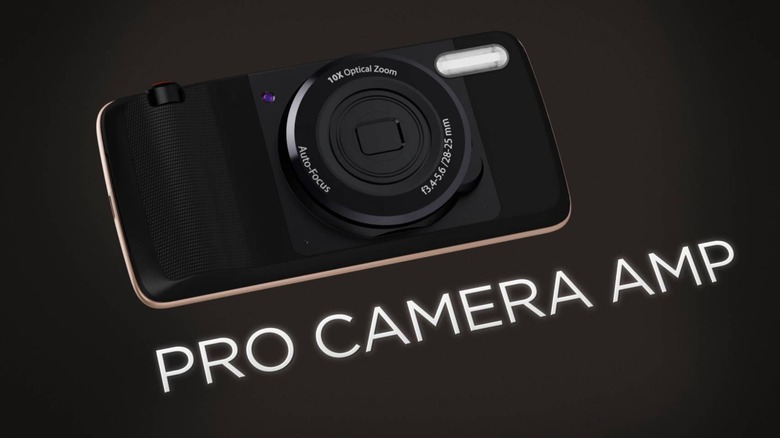 The Adventure Mod is unique in the sense that, unlike the other Moto Mods that simply latch on magnetically to the backside of the smartphone, this one appears to be a clear whole body jacket that guarantees water proofing.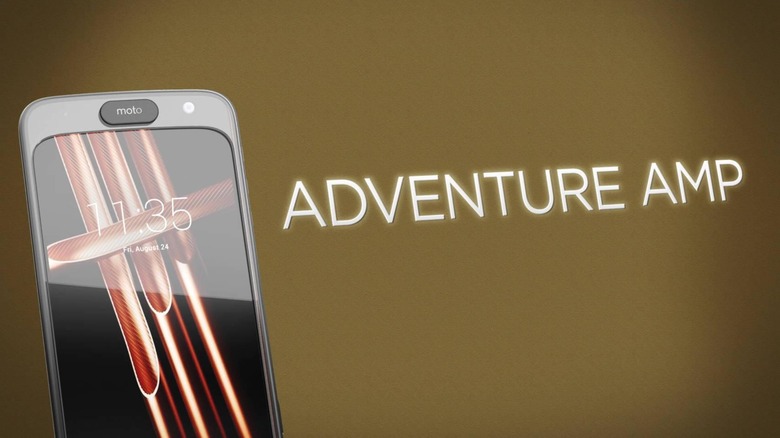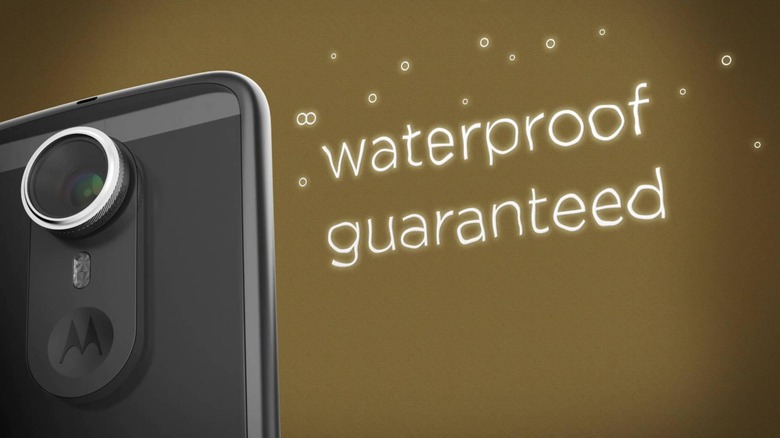 At the moment, no date has been mentioned for any of these MIA Moto products. We can only hope they will arrive in time for the global Moto Z launch.
VIA: +hellomotoHK