Moto Z Play looking good in leaked images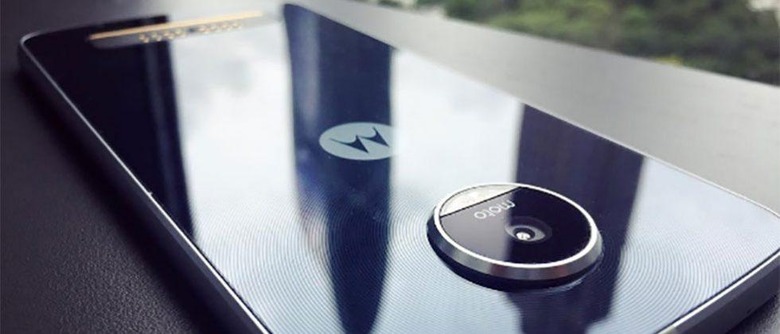 We already know a bit about the new Moto Z Play smartphone that will be landing. We assume that the device might be landing relatively soon because it has already crossed through TENNA in China to get the certifications it needs in that country. Along with that TENNA application came some not so great images of the device. Some new images of the Moto Z Play in the wild have surfaced giving us a better look at the smartphone.
In this group of images, we get to see the smartphone in white and black colors. It certainly looks better in black to my eyes. The back appears to be plastic on the smartphone, which would seem to indicate a mid-range device rather than a high-end smartphone. The high-end devices tend to be clad in metal rather than plastic today.
When the device crossed TENAA it was wearing the XT1635 model number. TENNA shows a 2.0GHz octa-core processor of the Snapdragon 625 flavor. It will pack in 3GB of RAM and 64GB of storage. The screen is a 5.5-inch unit with 1920 x 1080 resolution. A 5MP front camera is integrated and the device has a 16GB rear camera.
With a device not aimed at the high-end of the market, you do have to give up some features and performance. One feature that is common on smartphones today that the Moto Z play doesn't offer is a fingerprint scanner. You will also note on the back of the smartphone in the new images that there are connectors for Moto Mods that will allow you to customize the device more to your liking. We expect more details on the phone to come during IFA 2016.
SOURCE: reddit