Moto Z may get Project Tango support through add-on module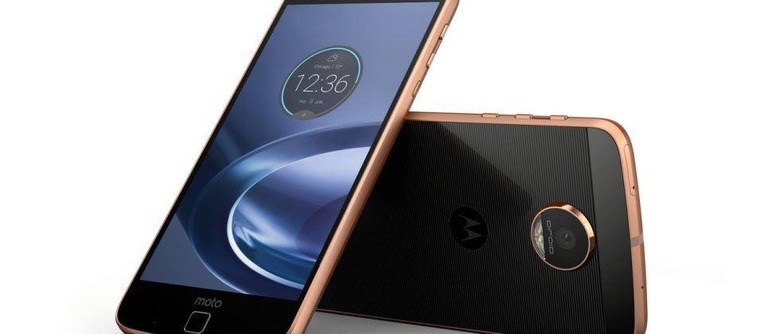 Google's Tango augmented reality platform might soon find a new audience in Moto Z users. Motorola apparently sees an opportunity to get in on the ground floor when it comes to AR, with CEO Aymar de Lencquesaing suggesting that its flagship phone could eventually see support for Project Tango. Support wouldn't be added through a special edition Moto Z, but rather through a new Tango module.
Speaking at a press event, de Lencquesaing mentioned the release of the Phab 2 Pro from Lenovo and what Project Tango means for his company's devices. "Going forward, we'll have to address as a group how do we reconcile the products that are at the fringe?" de Lencquesaing asked. "We're likely to to have a Tango module to basically enable the Z to have Tango functionality."
Whether or not that's confirmation of such a module is a little nebulous, but if any company is going to race to implement Tango compatibility, it's likely Motorola. After all, Lenovo is the parent company of Motorola these days, so the fact that it already offers a phone with Tango functionality means encouraging things for those who would like to see AR on a Motorola phone.
A module for existing Moto Z devices seems like a good way for Motorola to test the waters as well. Being able to create a mod that attaches to the back of the Moto Z means that Motorola doesn't need to invest time and manpower into developing an entirely new handset. It also means that customers won't necessarily have to pay for a new phone to get a taste of AR.
Even if de Lencquesaing didn't explicitly confirm that such a module is on the way for the Moto Z, he did say that Tango support is something his company will pursue. He noted that AR for phones is something that is "likely to stick," and said that the AR market is one Motorola plans to enter. We'll see if a module announcement comes down the pipeline soon, so stay tuned.
SOURCE: PC Magazine