Moto Z 2017 "accidentally" revealed by Motorola itself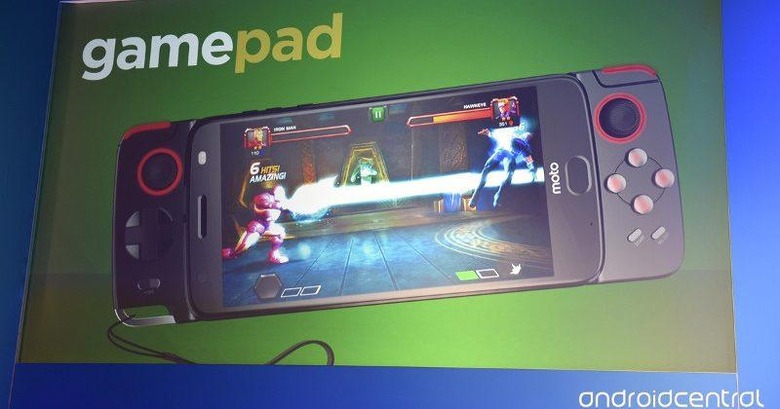 Companies take great pains to put a tight cover on upcoming products, but leaks do still get out, sometimes even from the companies themselves. In contrast, Motorola seems to be not that concerned that it may have given the public a glimpse of this year's Moto Z flagship. At its press conference at MWC 2017 last month, Motorola showed off some of the Moto Mods that might be coming this year but, in doing so, it also showed off what the Moto Z 2017 model might look like.
At first glance, the photo above might hint at the Moto G5, since it has a more elongated home button and fingerprint scanner than the square one on the current Moto Z. The Moto G5, however, isn't compatible at all with Moto Mods. We can only presume that, at least for this year, Motorola will be adopting that design change even for the Moto Z line. Considering it can't really change much else externally due to compatibility with Moto Mods, we can let it get away with the slight change.
Motorola isn't the only one spilling the beans either. Although it didn't show a finished product, US carrier Sprint did reveal it was collaborating with Motorola on a smartphone that took advantage of the Qualcomm Snapdragon 835's X16 Gigabit class LTE modem. Considering it's a high-end chip, we can only presume it will be put inside a high-end flagship, hence the Moto Z.
This implies a few things. First is that the Moto Z won't be coming until well after the Samsung Galaxy S8 has had its turn in the market, considering restrictions placed on the availability of the Snapdragon 835. It also hints that Verizon will no longer have preferential treatment, allowing the Moto Z to also grace other carriers.
VIA: Android Central