Moto X's Secret Weapon: Custom Voice Prompts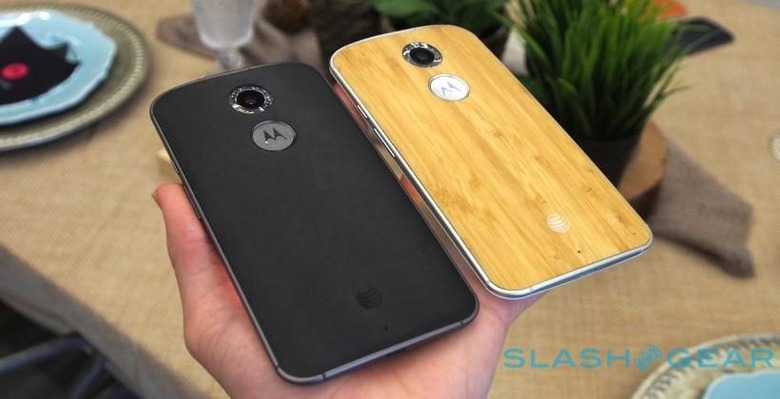 When Moto X was first launched last year, it came with the first "any screen" voice command system. Re-named Moto Voice, that system is back with the 2014 version of Moto X. To further differentiate from the standard "OK Google" system installed with several Android devices in the wild today, Motorola has added Custom Voice Prompts.
Instead of working with "OK Google" or "OK Google Now", this system works with whatever voice activation prompt you like. While we'll be exploring the restrictions of this custom prompt system in our full Moto X Review, for now you can rest easy knowing you can use the following:
"OK Computer"
"Hey You"
"Dearest Moto X"
"Wake Up, Hamburger"
From there, you'll be able to work with a variety of voice commands – there's a new command "take a selfie" that takes a photo with the device's front-facing camera. "Take photo" still takes a photo with the back-facing camera. You can also command Moto X to make a Facebook update, sent a text message or message with an app like WhatsApp, or play/pause a YouTube video.
As a bit of a bonus, there's also a new IR-sensor (infra-red) on the face of the Moto X. With this sensor, "Moto Actions" will be able to be used. Moto Actions allows you to swipe your hand over the face of your smartphone to turn your display off or on – or for a variety of other functions, like snoozing your alarm.
Stick around our Motorola tag portal for more in the near future. We'll be reviewing not only the Moto X, but the Moto G, and the Moto 360 as well.