Moto X Wait Time Now At Weeks, Not Days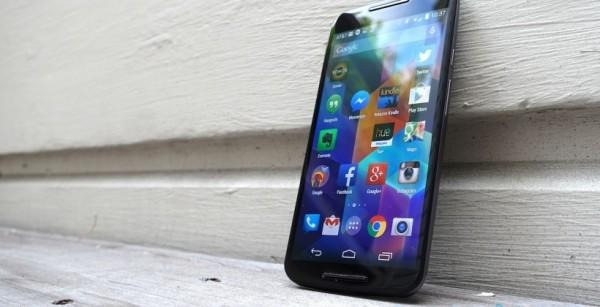 The Moto X (2014) has been favorably received in early reviews, and is the follow-up to an already great handset. Adequate specs and appropriate pricing are giving some potential owners fits, though, as the Motorola website is displaying big wait times. In some instances, you'll wait over a month for your new Moto X.
The Moto Maker website is showing a four-week backorder for any device with a white front fascia. You can still custom build the device, but you won't get it for a full month or more.
We custom-built one to see how long it would take. The white-front device would ship in 20 days, or at least that was the estimate.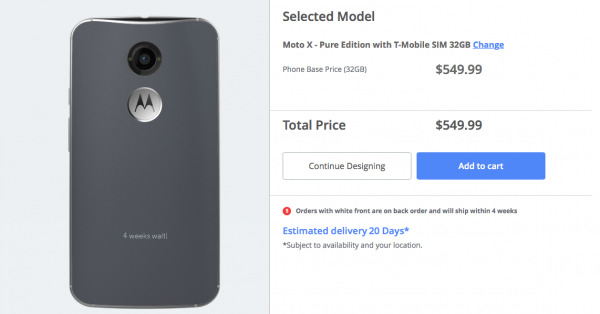 The general backlog is quoted at two weeks, with some current order holders seeing an email trying to explain away any delays. Though there is no real good cause for the delays, especially those who have existing orders, it seems Motorola is just in over their head.
A surge of orders has crushed their supply chain. This is similar to the original Moto X, which say slight delays on launch. This time around, there is no carrier exclusivity as a buffer zone, and no new customization system to blame.
The Moto X is still one of the more exciting Android handsets of 2014, so a small wait time is probably worth it.