Moto X Pure Edition U.S. preorders start tomorrow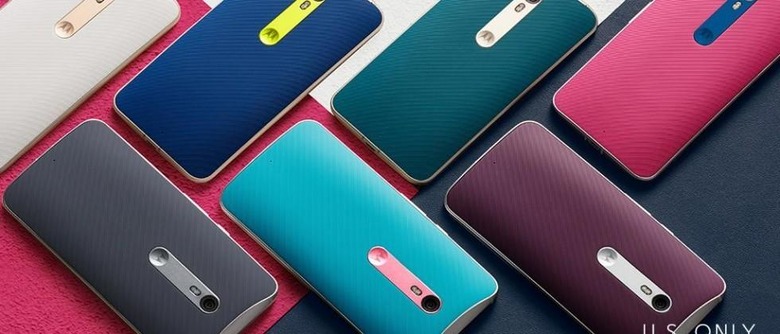 Motorola has announced the Moto X Pure Edition will be going up for preorder tomorrow in the United States. The Pure Edition will have a starting price of $399.99 USD, and will be available this coming fall, according to Motorola's website. The Moto X Pure Edition brings with it all the stylings of the Moto X, but with a "pure Android experience," says Motorola, as well as being unlocked, giving users the freedom to toggle between carriers.
This first batch of preorders will be opening only for those located in the United States, so if you're located elsewhere, prepare to keep waiting. This follows previous and no-longer-applicable news that the preorders would be starting on Thursday, September 3 (they're starting on Sep. 2).
Moto X Pure Edition: 5 facts you need to know
How much you'll end up shelling out for the new Motorola flagship depends on how thoroughly you utilize the Moto Maker. And while we know when you'll be able to preorder the phone, details on when you can expect it to ship to your doorstep are still absent, though given that no one likes to wait, it'll likely be kicking off in the near future.
According to the Motorola UK Twitter account, the phone (known as the Moto X Style aboard) will be arriving in the United Kingdom "very soon", but no timeframe was provided.
For those unfamiliar, the Moto X Pure Edition features a 5.7 inch 1440p display, front-facing stereo speakers, TurboPower charging and all-day battery life, a 21 megapixel camera with flash, rapid focus and (much) more. The handset will be offered in 16GB, 32GB, and 64GB capacities, but they can also support a 128GB micro SD card.
SOURCE: Twitter