Moto X Play detailed: smaller screen, bigger battery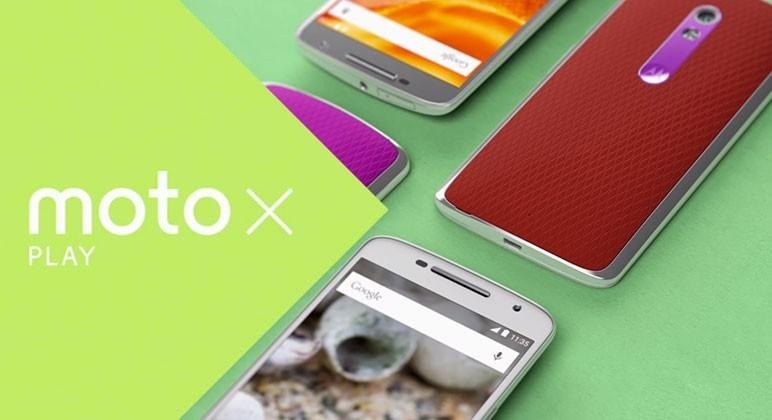 This week Motorola has revealed three devices, the "best of both worlds" model coming in as the Moto X Play. This device has a 5.5-inch display while the Moto X Style has a 5.7-inch display, allowing the Moto X Play to "play longer." You'll also have a 1080p display instead of Quad-HD with a slightly larger battery at 3,600mAh instead of just 3,000. It might just be that the Moto X Play is the best choice amongst the three devices Motorola's revealed today – or at least the longest lasting in the field.
Moto X Play will work with Android 5.1.1 Lollipop, just like the Moto X Style. It'll have all the same Moto software as its co-X device, and a very similar camera as well. While it doesn't work with 4K capture, this machine does have a 21-megapixel f/2.0 main camera with dual CCT flash. Up front you'll also have a 5-megapixel camera like the Moto X Style.
Customization of this device is closer to that of the Moto G or E than it is to previous Moto X devices, working with Moto Maker, but coming with replaceable color shells and flip shells. You'll have the ability to choose unique metal accents like the Moto X Style as well.
Inside you'll find a massive 3,630mAh battery with what Motorola describes as "48-hours of mixed use." This device works with a TurboPower 15 charger – we'll see more about what the difference between this and the "TurboPower 25" charger the X Style gets sooner than later.
The Processor on this device is a Qualcomm Snapdragon 615 clocked at 1.7GHz and you'll be working with 2GB of RAM.
The Moto X Play will be offered up in 16 and 32GB internal storage sizes and you'll have a microSD card slot for additional storage on the go.
In addition to 4G LTE on multiple bands, this device will have a dual-SIM edition available.
This device will be available starting in August for $299 off-contract. That's without a contract. For three hundred dollars.