Moto X one-day price drop coming ahead of fall refresh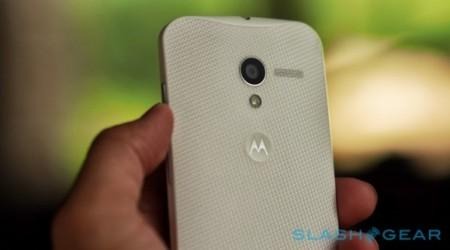 Motorola is once again dropping the price of their Moto X, likely an attempt to get rid of existing inventory ahead of their flagship refresh later this year. The Moto X pricing will only drop for 24 hours, so if you've yet to grab on, you'll have one day to do so. For those interested in picking up one of the best Android devices still on offer for a really good price, May 1 is your lucky day.
For a full 24 hours (starting at 12:01AM ET), the Moto X will drop to $299, down from an already impressive $349. That's for the standard 16GB variety, and should you want a 32GB or Developer edition phone, the savings are even more impressive — $324.99, down from $399.
A newly minted Moto X is expected later this summer, and this price drop is likely a pre-emptive strike to get rid of existing stock ahead of that day. Given the energy put behind their Texas customization plant, it's unlikely that we'll see the form factor change, but the specs surely will.
This is also probably one in a slew of one-day sales we'll see from Motorola over the next few months; a kind of last-ditch effort to squeeze all the profit from a really great handset. Already an Android champion, the ability to pick one up for a discounted price is not one to turn your nose up at.
Source: Motorola