Moto X gets fun new 'chop twice' feature for flashlight control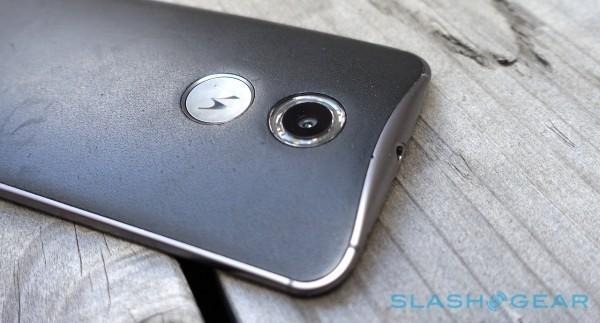 Turning on the flashlight on your Android phone takes a few swipes, typically. It's not hard, but fumbling in the dark can be annoying. Bright screens can blind you while you find your way to the flashlight. Handy, the feature for smartphones is also largely unnatural. We're used to flicking a switch on a flashlight in-hand, not swiping through screens! Continuing on the gesture-driven path, Motorola has added 'chop twice for flashlight', which brings the flashlight feature up on the Moto X with a few swats.
The new gesture-driven flashlight launcher doesn't want you to hack your phone into three or more pieces. You won't even be using a chopping device; just a motion that simulates you starring in your favorite Chuck Norris movie.
Hold your phone (tight!), and chop down twice like you're Bill the Butcher hacking up a pig. That's it. The flashlight launches, and you can see where you're going.
To turn it off, use the same motion.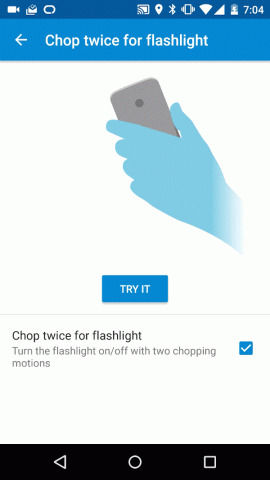 'Chop twice' isn't default, though. On your Moto X (2014) with the latest Android 5.1 build, head into your settings, and find 'Actions'. It's listed in there.
The feature is only available for the latest Moto X, so legacy handset owners are left out for now. We wouldn't be surprised if Motorola eventually added the feature to the older Moto X, or even the Moto G or Moto E, though.
Via: Droid Life