Moto X 2017 Leak Reveals Dual Cameras, Snapdragon 625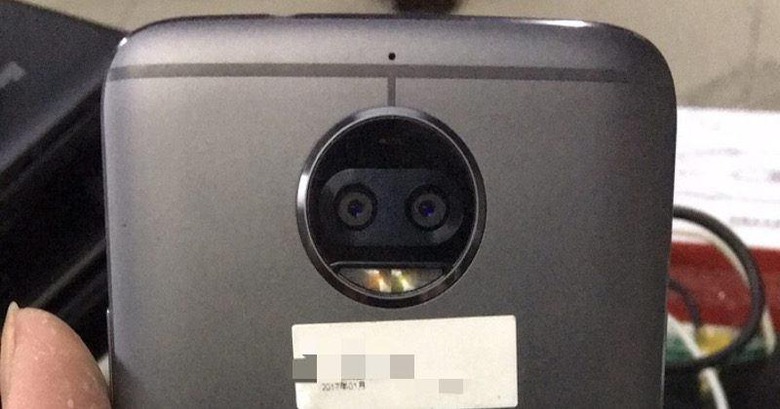 Both CES and MWC 2017 have come and gone but Motorola has been relatively silent on its other smartphone lines. While it did unveil the 5th gen Moto G, it hasn't said a word yet about a new Moto X or even a new Moto E. This latest leak, however, seems to reaffirm that, yes, the 2017 Moto X is still a thing. But more than just giving a glimpse at its near final body, we're also seeing some confirmation of features, which include a dual camera system.
Dual cameras are the hot thing in smartphones these days, but so far Motorola has been playing hard to get. That is, until the Moto X (2017) comes to the market. Leaked photos of the smartphone reveal a familiar camera bump with a new a slightly new face, almost literally two. There seems to be two cameras atop the "flat tire" flash, which gives the whole camera structure a somewhat robotic face.
One photo also gives a snapshot of some of the phone's specs, including a Qualcomm Snapdragon 825, 3 GB of RAM, and 32 GB of storage. It doesn't indicate the screen, but it's believed to be a 5.5-inch Full HD display. The rest the smartphone slightly resembles the Moto G5 Plus, including the oblong fingerprint scanner instead of the Moto Z line's square button.
There is no word yet when Motorola plans to announce a new Moto X, given it just announced the Moto G5 and G5 Plus last month. It will be interesting to see what play Motorola will make for the smartphone, which occupies a rather uncertain small space between the Moto Z Play and the Moto G5.
VIA: +Jerry Yin