Moto Mods Dev Kit launches to help anyone make more Mods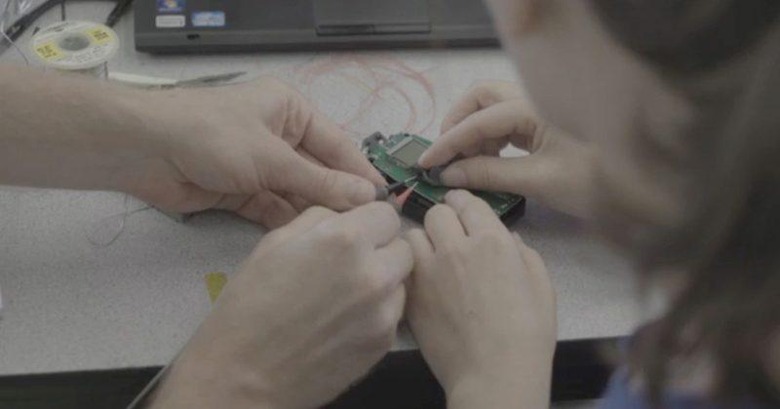 Both LG, with the LG G5, and Motorola, with the Moto Z family, have put out their own interpretation of what a modular smartphone is like, mostly focusing on add-ons you can slap on, or insert into, the smartphone. But only one of these two have made it possible for almost anyone with the know how to make their own. Motorola has just announced the availability of its Moto Mod Development Kit, which can simply be bought off authorized retailers to get the ball rolling on any mod you can imagine or create.
When the Moto Z and Moto Z Force first launched, it only came with a handful of Moto Mods for use, including a loud speaker, short throw projector, and, of course, battery packs. But Motorola promises that its Mod system can go beyond simple accessories like those, and the Moto Mod kit is its way of fulfilling that promise.
Each dev kit includes a reference mod that has is basically a computer itself, with its own processor and input and output ports, including even one for a DisplayPort. The base package also comes with a perforated board with 364 solder points so that mod makers can hit the ground running with their ideas.
Aside from the base kit, Motorola is also providing add-ons and sample mods to showcase possible implementations or as foundations for more complex mods, like a HAT Adapter that allows you to slap on any Raspberry Pi HAT and "Personality Cards", for Audio, Display, and Sensors, that connect to the Reference Moto Mod.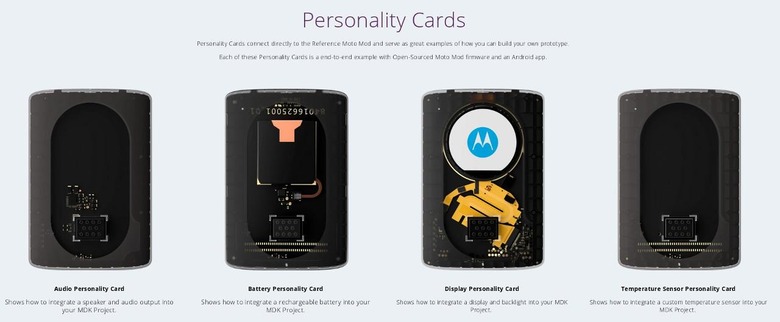 The Moto Mod Dev Kit alone costs $125, with HAT Adapter and different Personality Cards sold separately. The MDK is already available in China, Europe, and South America, with Canada following on October 5. Unlike LG's equivalent kit, the MDK's are available for anyone to buy. But if you have any plans on selling these mods commercially, Motorola also offers a certification program for that as well.
SOURCE: Motorola