Moto Mod with slider QWERTY keyboard coming to Indiegogo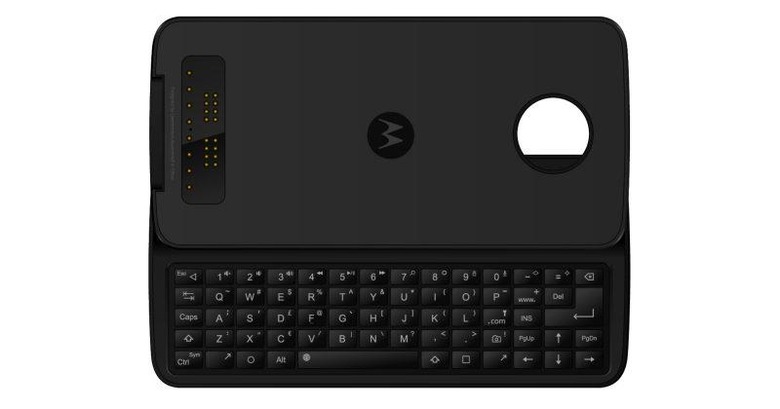 Smartphones with physical QWERTY keyboards aren't unheard of but aren't exactly many. Even fewer are those with keyboards that slide out. And even rarer are those that slide out horizontally in a landscape orientation. That kind of form factor hasn't been seen since perhaps the Motorola DROID 4, but soon that might appear again, coincidentally in another Motorola smartphone. No, Motorola isn't making a new QWERTY slider. But thanks to its Moto Mods, someone else can make that happen. If, however, the price, or rather the funding, is right.
This is admittedly one of the more significant applications of the Moto Mod concept. Mods that add speakers or batteries aren't particularly exciting, since we can almost always get that functionality with external speakers and battery cases. But something that provides a keyboard that physically connects with a phone, bypassing Bluetooth connectivity problems, is quite more interesting.
Of course, not everyone wants or even needs a long QWERTY keyboard bulking up their phone. And even those that do probably don't want it all of the time. That is the beauty of this Moto Mod proposal. It's there when you want it but could disappear when you don't. But unlike Bluetooth keyboard cases that offer the same thing, you don't have to worry about pairing or lag. It's a perfect accessory for rapid smartphone typists. Well, almost perfect.
This slider QWERTY keyboard sadly only exists in the realm of possibility for now. It has yet to even launch on Indiegogo, where it will be put to the crowdfunding test. And even if it reach its funding goal, it remains to be seen if it will actually make it to backers hands. Those interested in staying on top of it can sign up to be informed when the campaign launches.
VIA: Reddit