Moto is dead! Long live Motorola!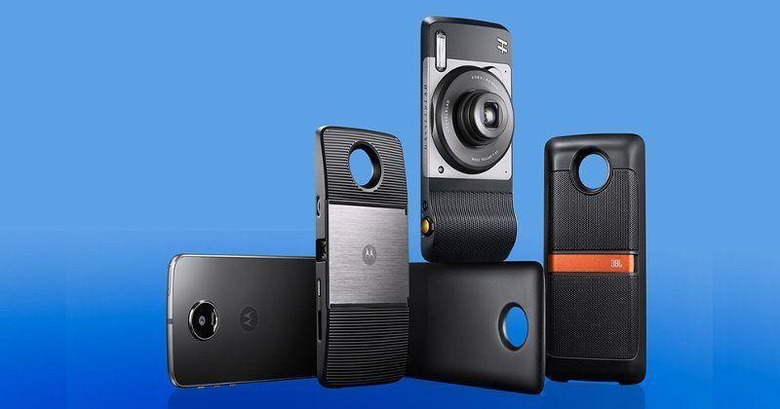 Names come and go and rebranding is pretty much fact of life. But no turnover is probably quicker than Lenovo's game with Motorola, formerly Moto, formerly Motorola. After it completed the acquisition of Motorola Mobility from Google in 2014, Lenovo set out to "reframe" the iconic brand as part of a larger whole, calling it "Moto by Lenovo", or simply "Moto" instead. After realizing the almost Herculean task of reinvigorating the brand, Lenovo is now reported to be switching back to the more familiar "Motorola" name instead.
Lenovo admits it probably bit off more than it could chew. It greatly underestimated how much work was needed to make Motorola a household name in the mobile market again. Or maybe it was giving up too soon, as its first fully "Moto by Lenovo" phone didn't come until the Moto Z. Then again, it was also foolish for Lenovo to think it could simply push the Motorola name under the rug, especially in markets where the Lenovo brand hasn't even left a mark.
So Lenovo is making a return to the Motorola name as well as the iconic "bat wing" logo, no longer trying to hind the full brand in documentation and legalese. It might actually be doing even more. The Chinese electronics manufacturer plans to actually make Motorola its umbrella brand for all its smartphones, eventually phasing out its Lenovo and ZUK branded phones. This time, however, it's taking a more cautionary approach.
Lenovo won't be immediately pushing Motorola as its smartphone brand in all markets at the same time. In some countries, like Brazil and maybe the US, that might be OK as Motorola has a bigger following than Lenovo's phones. In others, like Russia and especially China, Motorola is relatively less known so the transition will be slower. Whether that will actually create more confusion in the long run is going to take probably years to see.
As for Motorola itself, it's still committed to its Moto Mods idea, at least for now. It hasn't given up like LG, despite the less than impressive sales numbers. Motorola might be undaunted by that but it is also less impressed with smartwatches. Motorola Chairman and President Aymar de Lencquesaing isn't much of a believer in this wearable market segment, which is why you won't be seeing any more Moto 360s in the foreseeable future.
VIA: CNET