Moto G7 series will come in fours before MWC 2019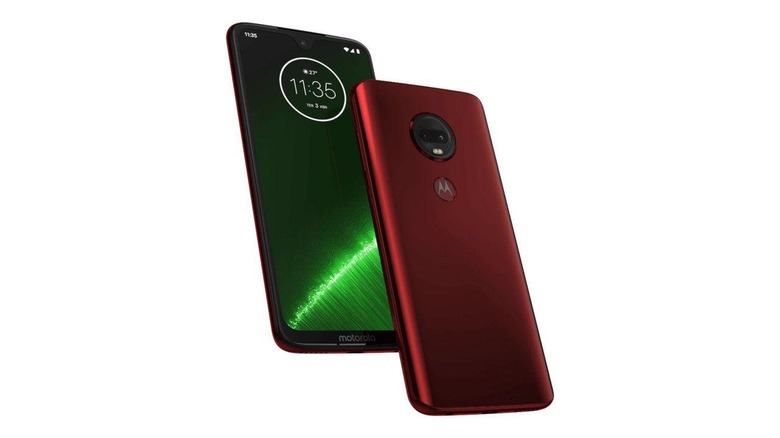 With MWC 2019 fast approaching, it shouldn't be a surprise that we'd get flooded with leaks and news about upcoming new handsets. But while most eyes are on high-end phones like the Galaxy S10 or even foldable phones, the rest of the smartphone market might be more interested in less expensive models. Those might have to wait for Motorola to bring out is new G series phones for 2019 which will reportedly have as much as four models to choose from.
At the lowest rung of the ladder is, of course, the Moto G7 Play. At 149 EUR ($169), you probably shouldn't be surprised that it would on a humble Snapdragon 632. Not far from it is the Moto G7 Power that will supposedly sell for 209 EUR ($239) but will have an older Snapdragon 625 chip. That, however, will be offset by a 5,000 mAh battery.
In terms of design, both G7 Play and G7 Power look almost similar, with wide iPhone-esque notches and single cameras on their back. They do have a rear fingerprint sensor as well. And despite that notch, the two will have sizable chins with the Motorola name at the bottom.
The Moto G7 and Moto G7 Plus also look similar, though MySmartPrice has no detail yet on their pricing. Both will run on a Snapdragon 660, no 710 here. The two will have better screen to body ratio though even with a waterdrop notch, these slightly more expensive phones still get quite a chin, too.
Both phones will have dual cameras, styled in such a way that the circular camera array looks like a robot's face. No exact date on their announcement, but the Moto G7 quartet are expected to debut first in Brazil next both before they come other European countries.