Moto G7 Plus DxOMark score offers a mixed bag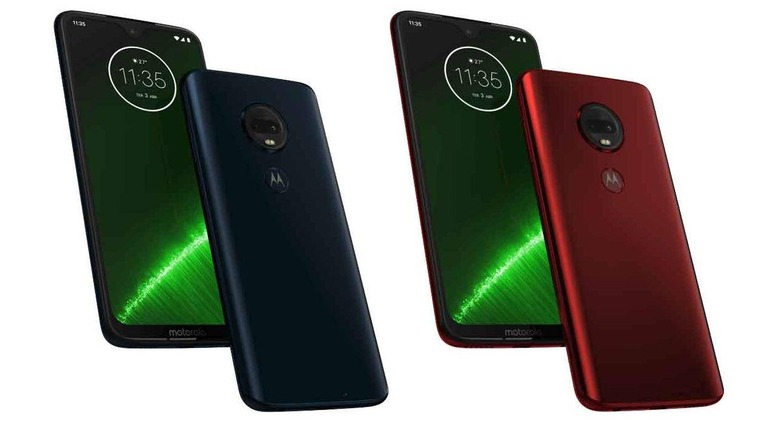 Motorola is no longer the darling of the mobile community, especially after it was sold to Lenovo. After its Moto Mod phase, the company has failed to put out any noteworthy premium phone. It does, however, continue to churn out acceptable mid-range handsets with nearly pure Android software on top. The latest in that line is the Moto G7 Plus, which sadly wasn't included in the US launch. Now DxOMark's rather late review of the phone could make some fans of the brand wish it weren't the case.
To be sure, the Moto G7 Plus is no premium machine. The Snapdragon 636 processor might just be fine for everyday mobile needs but that could also limit the image processing it can accomplish. Fortunately, the 16 megapixel f/1.7 sensor is able to give it enough data to work with to produce decent results. That 5 megapixel f/2.2 depth sensor also helps with the bokehs but not the zooms.
DxOMark gives the Moto G7 Plus positive scores for exposure under well-balanced and adequate lighting. High-contrast scenes and colors are a bit of a problem but it makes up for it in detail preservation and autofocus. For videos, it only does a moderately acceptable job with limited dynamic range.
The phone does have a second camera but it's only used for adding depth detail. As such, you can't expect anything from it zoom capabilities. As for portrait modes a.k.a. bokehs, it is able to avoid significant errors but there are visible artifacts and blurred edges.
With an average score of 80, the Moto G7 Plus is in the lower half of DxOMark's list. That may not sound impressive, but for a 2019 mid-range phone for only $330, that could still be a a win for the brand. Sadly, its availability does limit where the phone can reach.