Moto G7 can now be purchased in the US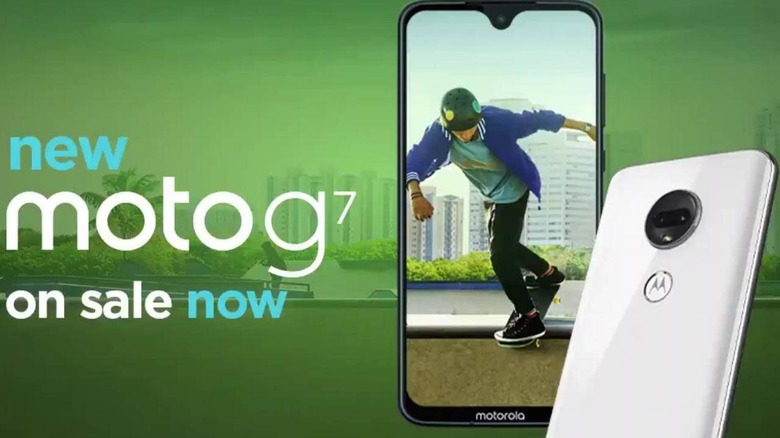 We may receive a commission on purchases made from links.
A lot of new phones have been announced this week at MWC 2019 in Barcelona but most of those won't be coming until later this month. Some even much later, like when 5G networks start rolling out in earnest. But if you're in need of an Android phone ASAP and have a rather thin budget, Motorola's mid-range offering, the Moto G7, is now available for purchase, unlocked and compatible with major US carriers.
Motorola has a rather confusing strategy this year for its seventh generation mid-range G phone. There are four of them available and the one with the base Moto G7 name isn't really the base model. Fortunately, it is the one that more or less offers the best middle ground for its price.
To recap, the Moto G7 runs on a Snapdragon 632, slightly below the Moto G7 Plus. It has a 3,000 mAh battery, less than the Moto G7 Power's whopping 5,000 mAh but does also boast of Motorola's 15W Turbo Charge tech. The phone has a 12 megapixel camera on the back assisted by a 5 megapixel depth sensor, and an 8 megapixel front camera for selfies.
All of that will only set you back $299.99 and can even try to qualify for a $13 per month installment option. The Moto G7 available right now on Motorola's site and is compatible with AT&T, Sprint, T-Mobile, and Verizon.
While Motorola said that three of the four Moto G7 phones will be available in the US this month, there is no sign yet of the even more budget-friendly Moto G7 Play and the Moto G7 Power battery king. Sadly, the Moto G7 Plus remains off the table for US customers.