Moto G6 and E5 detailed in full (Plus and Play, too)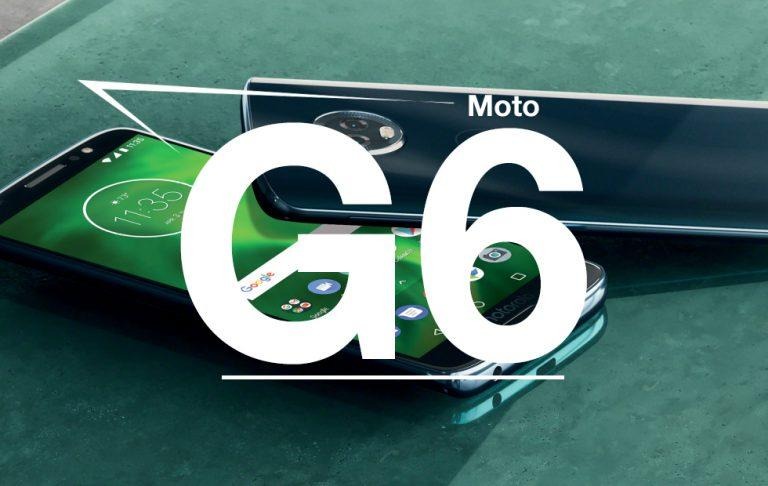 Motorola's 2018 lineup of midrange and low-cost smartphones includes Moto G6 (6th generation Moto G) and Moto E5. These devices are further expanded with "Plus" and "Play" models for those users that want the same device, just a tiny bit larger or with a bigger battery. Each of these devices are set to be released and priced according to local timing and market.
"Five years ago, we set out to address a gap in the market, quality smartphones that could do great things at a price even more people could afford," said a Motorola representative. "Phones that were designed for you that year, not last year's models at cheaper prices."
They did just that, bringing on the original Moto G to rave reviews. That low-price, high-quality smartphone ended up being Motorola's best-selling smartphone in their whole history of smartphones. Now we're at the 6th generation of Moto G and the 5th generation of the slightly lower-priced, still good-quality Moto E.
This year Motorola's releasing the Moto G6, G6 Plus, and G6 Play. They're also releasing the Moto E5, E5 Plus, and E5 Play. The Moto G lineup is available first in Brazil, starting today, and will be released next week in Mexico. Both the Moto G and E lines will be available "over the coming months" to several other regions including countries in Asia Pacific, Europe, Latin America and North America.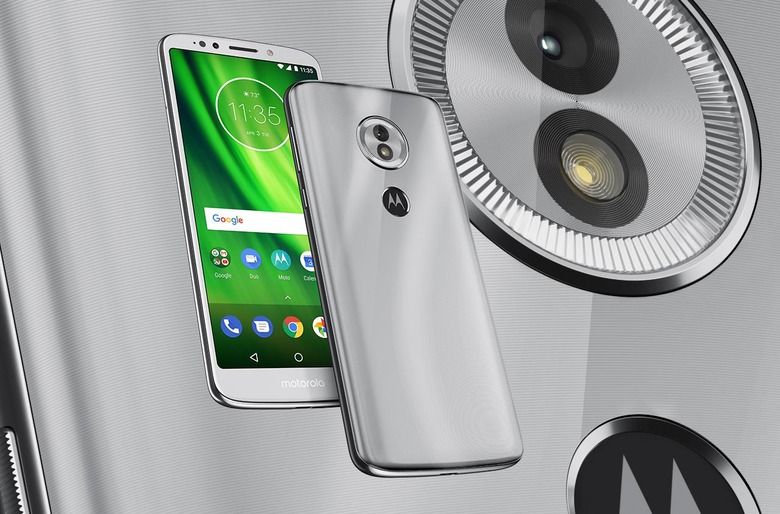 Above you'll see the G6 Play in Silver.
Below you'll see the E5 Plus in Black and Mineral Blue.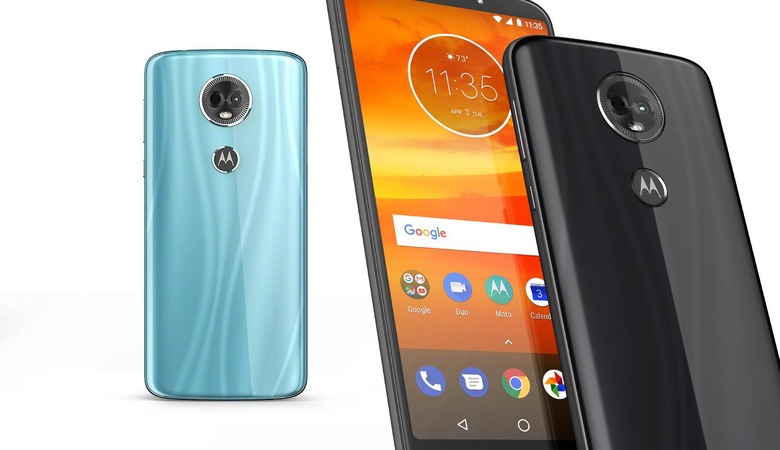 Moto G6 will start at $249 USD, G6 Plus at 299-Euro*, and G6 Play at $199. The Moto E5 will start at 149-Euro, E5 Plus at 169-Euro, and E5 Play (doesn't have a price yet). We'll find out additional details in the near future.
*Why is the Moto G6 Plus noted here in Euro? Because it will not be launching in the United States. Of the 6 phones, these will come to North America: Moto G6, Moto G6 Play, Moto E5 Plus, and Moto E5 Play. The Moto G6 Plus and Moto E5 will not be coming to the USA.
Above you'll see a gallery – inside this gallery are images that show the specifications for each individual device. For more information, stay tuned for our reviews, coming soon!