Moto G4 won't get Android Oreo despite Motorola promise [UPDATE]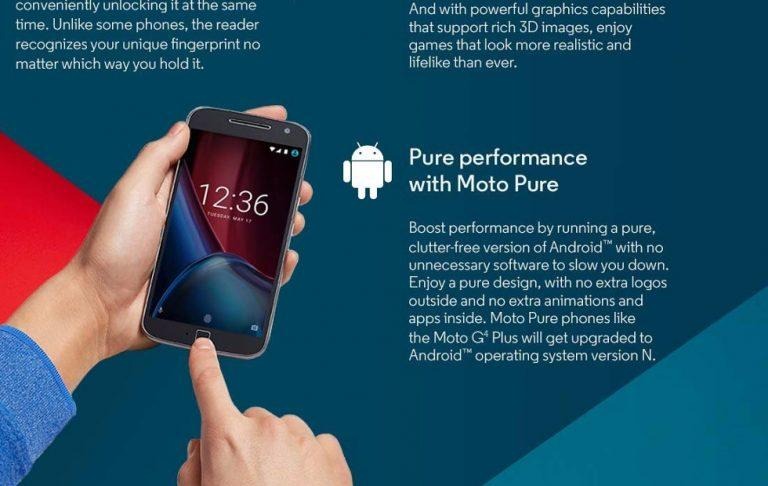 We are often told not to make promises we can't keep. That sage advice apparently doesn't apply to the grown ups in the business world, where companies have no qualms taking back their honored word. Sometimes, they even do so in a sneaky way in the hopes no one will notice. Unfortunately for Motorola, some people did notice that it quietly tampered with evidence that it said it would upgrade the Moto G4 to Android Oreo, which, as it stands, now seems to be unlikely.
Motorola, at least in its short stint under Google, was hailed as one of the very few major OEMs to stick with a vanilla Android experience which, in turn, resulted in fast Android updates. When Motorola became Lenovo company, it was feared that the Chinese OEM would drastically change Moto's culture, just as it tried to change the official branding from "Motorola" to "Moto".
Well, Motorola certainly has changed, though it might be unfair to place the blame on Lenovo. Now the OEM has nearly a dozen smartphone models to its name alone, and it seems to have acquired short-term memory loss. In a recent blog post, it boasted about the smartphones that will be getting Android 8.0 Oreo in the near future. It's a list that noticeably excludes some older models, even those launched only last year.
The problem is that Motorola went on record to say that at least one or two phones, the Moto G4 or the Moto G4 Plus, would also be getting both Android N and Android O. Motorola did roll out the Nougat update to the two but now seems to be going back on its earlier word. It would actually be fine if Motorola simply apologized and said that they encountered technical difficulties.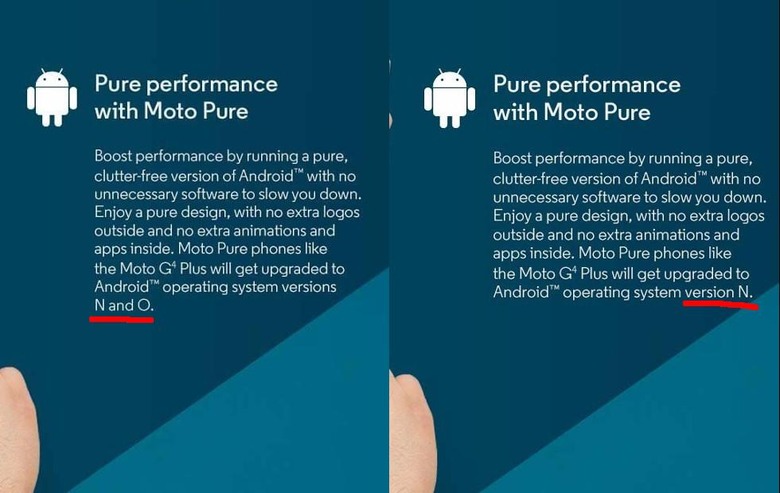 What it did, instead, was nothing short of shady, almost despicable. It quietly erased any public mention of Android O for the Moto G4. It didn't just erase tweets, mind you. It went as far as replacing press text and images to make it seem like it never said anything at all. Unfortunately for Motorola, the Internet never really forgets, and neither do customers.
UPDATE: Good news! The Moto G4 will be getting Oreo after all. A Motorola rep reached out to us with this statement:
It's been brought to our attention that there were some errors in our marketing materials around Android O upgrades for Moto G4 Plus. This was an oversight on our part and we apologize for this miscommunication. It's our general practice for the Moto G family to get one major OS upgrade per device, but it's important to us we keep our promises, so in addition to the N upgrade it has already received, we will be upgrading Moto G4 Plus to Android O. Because this is an unplanned upgrade, it will take some time to fit it into our upgrade schedule. Watch our software upgrade page for more information.
The bad news, no mention of the non-Plus Moto G4. Another bad news, Motorola now makes it clear that, moving forward, any Moto G phone is guaranteed to only have one Android version update.
VIA: Android Police