Moto G4 Play Review : Another Entry-Level Hit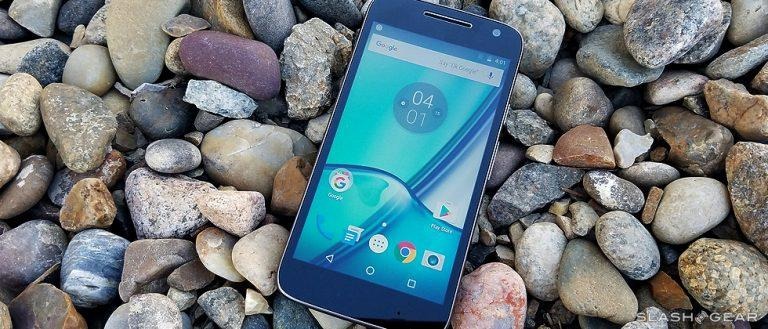 The latest in Lenovo's Moto G collection of devices is the "Play" of the G4 (2016) generation. This means the Moto G4 Play is the least of the pack, least impressive and least costly, too. Today we're going to judge whether this device is worth the cash it costs – and for whom this device would be ideal. This device looks and feels extremely similar to its closest relatives, the Moto G4 and the Moto G4 Plus.
The Moto G4 Play has a Qualcomm Snapdragon 410 (MSM8916) processor inside it with 4x Cortex-A53 1.4GHz CPU and an Adreno 306 GPU. With that is 2GB of LPDDR3 RAM and a replaceable 2800mAh battery. For someone that's effectively purchasing this smartphone as a burner, a replaceable battery might be right up their alley.
Battery life is good – a day of average use should be easy for most users – and a replaceable battery means that switching out for a second pack could make for a long trip without charging.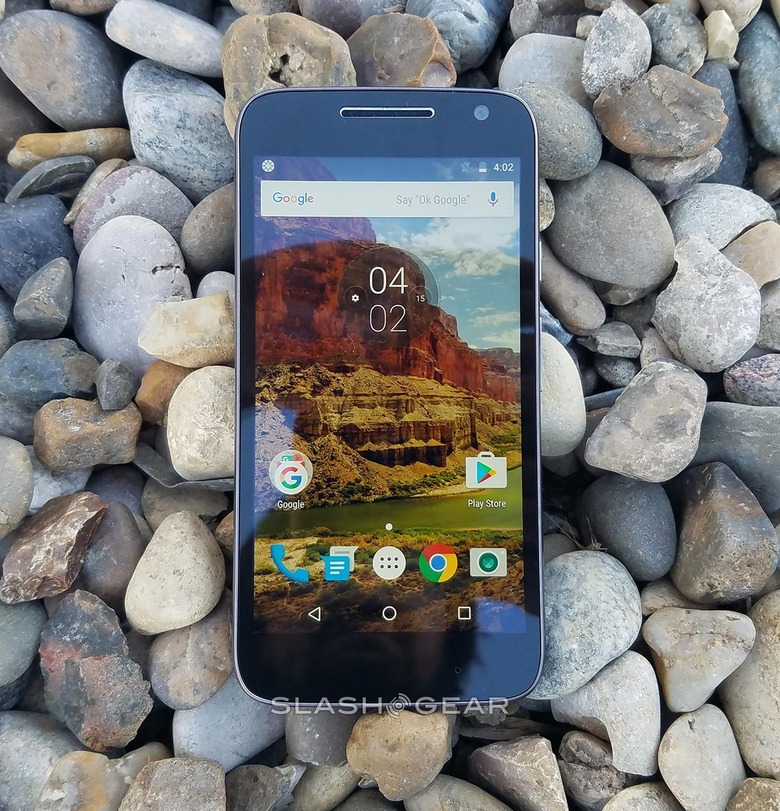 * Inside the Moto G4 Play is 16GB of internal storage – which I've mentioned as a "con" above. While a smartphone released in 2016 should, by all means, have at least twice that amount of internal storage, this Moto G4 Plus does, on the other hand, have a microSD card slot for storage expansion.
The display on this device is 5.0-inches (a half-inch smaller than the Moto G4 and Plus), with 1280 x 720 pixels across it. This display works with IPS LCD technology and is decent.
Below is a gallery of photos of the Moto G4 Play as captured outside on a cloudy day in the shade of a large building. It's not direct sunlight, but it does show how well the display shows in an environment other than the deep dark of indoors.
This device is lighter than its G4 friends at 137 grams instead of 155 grams, and comes in at a slightly smaller overall size as well at 144.4 x 72.0 x 8.95 mm (instead of the G4's 153.0 x 76.6 x 9.8 mm).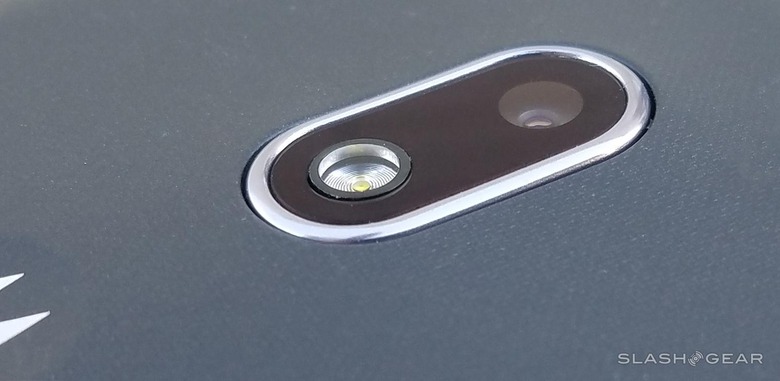 Where the real descent in quality comes is the camera. Both the front and the back camera are OK. If the prospective user is coming from a flip-phone or a low-cost phone they bought 5+ years ago, they wont be disappointed by the quality of this phone's camera.
UPDATE: Our original review suggested that the back-facing camera on the Moto G4 Play might not have been good enough to compete with other smartphones in 2016. Upon closer inspection of photos on a device with a far more sharp display, the true quality of the camera's products can be seen. Just like the last several generations of Moto G devices from Motorola, this smartphone's camera surprises us with decent quality in a device where we did not expect it.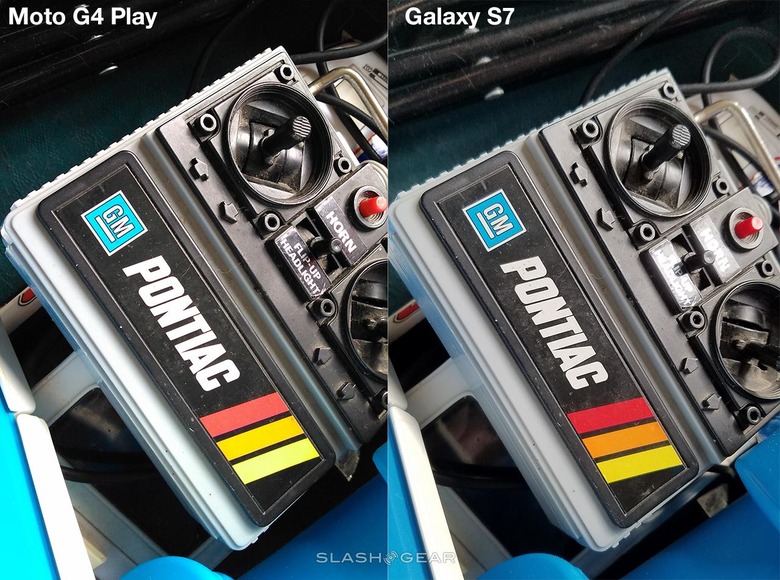 Above and below we've compared Moto G4 Play-captured photos to photos captured at the same time with the Samsung Galaxy S7.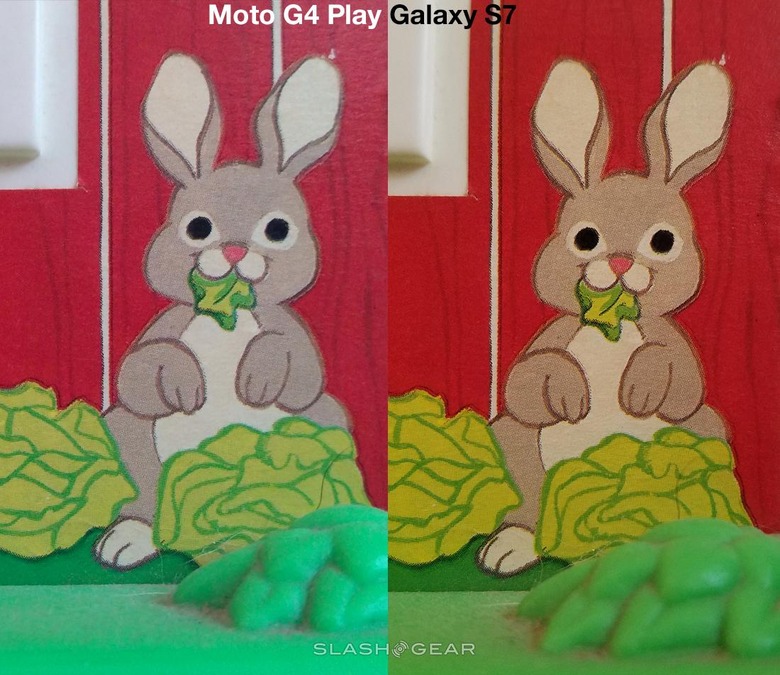 The results surprised us.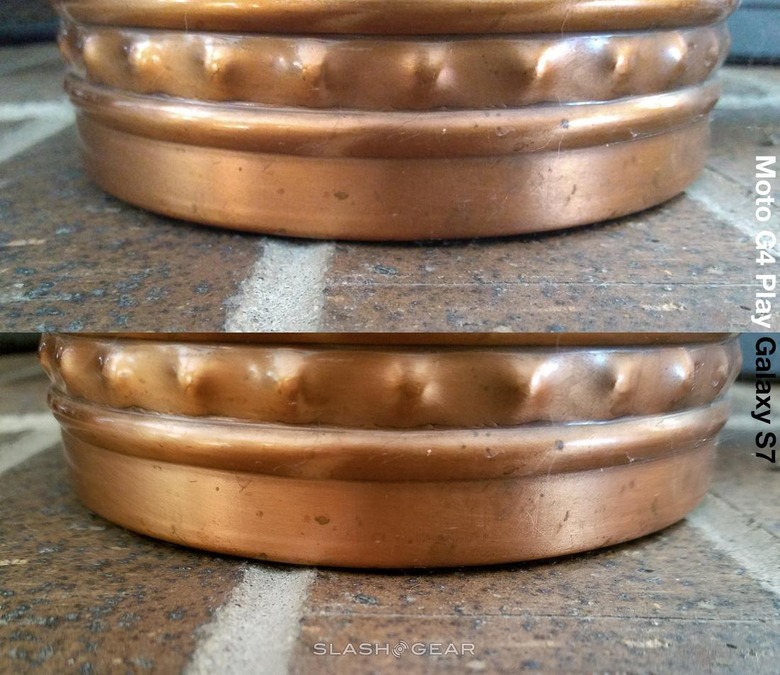 While the Moto G4 Play doesn't come up as hot while shooting photos in dim lighting, standard room light for non-moving objects can be captured by the device just fine.
There's no NFC here, nor any fingerprint scanner. There's no 5GHz band Wi-fi, just 802.11b/g/n 2.4GHz. This phone is a device made to function at an above-average level in all of the very few feature it has.
We need to step back and recognize that suggesting that this device has very few features is only comparing it to devices that've been released on the high end of the smartphone market over the past several years. Compared to even the best quality devices released only a few years ago shows how far the market has come in a very short time.
Like Motorola accomplished with the original Moto G (and each successive year after the first), the Moto G4 Play continues a tradition of low-cost, high-quality hardware.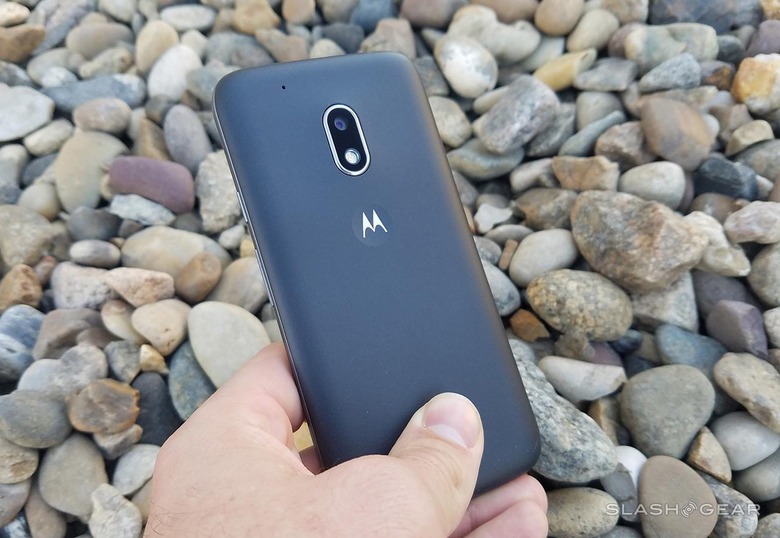 Wrap-up
Users looking for an decent device that's solid, runs well, and has a battery that'll last all day, this is it.
Have a peek at our previous Moto G reviews and consider whether or not it's worth buying a new Moto G4 Play for $149.99 USD, or if any of the models from years past will do the trick for a bit cheaper. Either way the Moto G collection of smartphones remains one of our go-to top-picks for budget-friendly high-quality smartphones without a doubt.
This device will be available on September 15th at Amazon, Best Buy, B&H and Motorola online, and there'll be a prepaid version coming from Verizon "in the coming weeks." There'll also be a Moto G4 Play Prime Edition with all sorts of Amazon ads and software in it that'll cost $100 USD. That'll be available starting September 15th, 2016.