Moto G4, G4 Plus now available via Moto Maker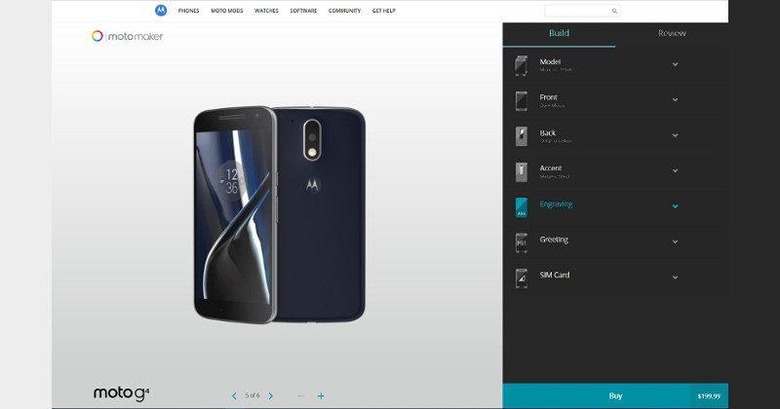 Dying to try Pokemon GO but also want a new Android smartphone to go along with it? As luck would have it, Motorola has just opened up Moto Maker to include its shiny new 4th gen Moto G, a.k.a. Moto G4 or Moto G4, and the Moto G4 Plus. Of course, you can also use any old smartphone (that has GPS) with Pokemon GO, but why compromise when you can get a shiny new Moto phone with a battery that will compensate for Pokemon GO's notorious battery drain, and won't have to spend your Pokeshop money just to get one. Plus, you get to personalize your design as well!
The Moto Maker was, admittedly, a stroke of genius, though Apple design chief Jony Ive would beg to disagree, that brought Motorola much needed popularity. Initially, the selection for the first Moto G to be made available there was quite limited. For the Moto G4 and G4 Plus, the variety now matches that of the Moto X, allowing buyers to choose from two different front colors, and a sizeable number of back and accents colors. You can even opt to have a name engraved on the back for an extra $5.
Moto Maker offers a total of four memory configurations, two for the Moto G4 and two for the Moto G4 Plus. For the Moto G4, you can opt for 16 or 32 GB of storage, both with 2 GB of RAM. The 16 B Moto G4 Plus also comes with 2 GB of RAM but the 64 GB storage has a generous 4 GB of RAM. The base prices, excluding extras like engraving, are as follows:
• Moto G4, 2 GB RAM, 16 GB storage – $199.99
• Moto G4, 2 GB RAM, 32 GB storage – $229.99
• Moto G4 Plus, 2 GB RAM, 16 GB storage – $249.99
• Moto G4 Plus, 4 GB RAM, 64 GB storage – $299.99
As for the specs, the two are near identical in most aspects, differing really only in main cameras and whether there's a fingerprint scanner or not.
• Operating System: Android 6.0.1 Marshmallow• CPU: Qualcomm Snapdragon 617• RAM: 2 or 4 (Moto G4 Plus only) GB• Storage: 16, 32 (Moto G4 only), or 64 (Moto G4 Plus only) GB• Display: 5.5-inch 1920x1080• Main Camera: 13 MP (Moto G4), 16 MP Laser AF, PDAF (Moto G4 Plus)• Secondary Camera: 5 MP• Battery: 3,000 mAh• Others: Fingerprint sensor (Moto G4 Plus only)
SOURCE: Moto Maker (Moto G4), (Moto G4 Plus)