Moto G Moto Maker options leak showing lots of customization options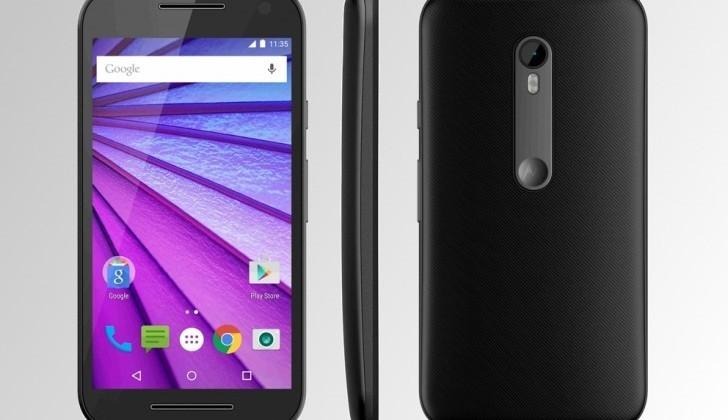 Many people out there feel as strongly about what their smartphones look like as they do how well the smartphones work. For this reason, many manufacturers are offering more and more customization options. Apple still limits you to three main colors and any customizing owners do is done with cases. Motorola on the other hand has some cool customization options for the Moto G.
Details have been leaked that show all the color options and other stuff that buyers can choose for the Moto G smartphone. Buyers will be able to purchase the phone with a front housing in black or white colors. There are ten different colors that buyers will be able to choose for the rear housing.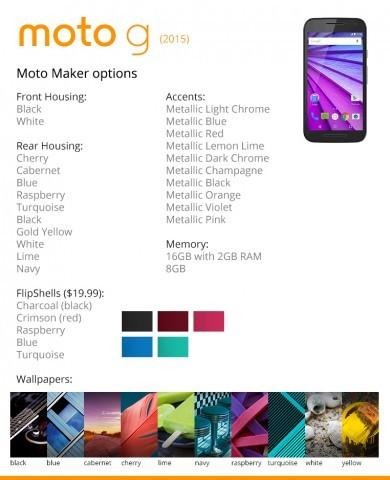 Those rear housing colors include cherry, cabernet, blue, raspberry, turquoise, black, gold yellow, white, lime, and navy. Buyers will also be able to purchase additional flip shells for $19.99 in black, red, raspberry, blue, and turquoise colors. Presumably, those flip shells will allow you to change the color of the rear housing as wanted.
Accent colors can be chosen from ten different metallic colors including light chrome, blue, red, lemon lime, dark chrome, champagne, black, orange, violet, and pink. The phone will be offered with 16GB of storage and 2GB of RAM or with 8GB of storage.
SOURCE: Reddit