Moto G 3rd gen listed early: 2GB RAM, 1080p, and LTE detailed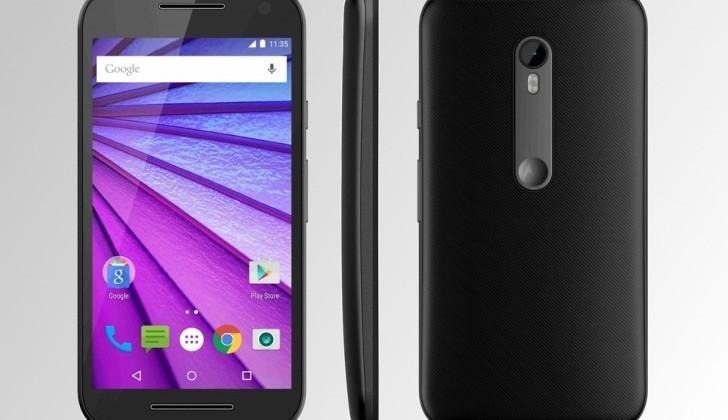 Motorola is, you may have noticed, having trouble keeping it third-generation budget smartphone under wraps. The company has an event coming next week and it is expected the next-gen Moto G will be unveiled during it, but ample leaks — messy as they are — have offered numerous glimpses at the model. The leaks aren't uniform in their information, and so we still don't know what the handset will precisely offer. As the clock counts down, however, the leaks are becoming more substantial, such as their latest one from a retailer in Switzerland.
Past Motorola handsets have leaked ahead of their launch via early listings on retailer websites, and the upcoming Moto G 3rd gen is no exception. The device was recently listed by the retailer Digitec, alongside the image shown above.
The retailer details the handset as having a 5-inch display with a 1080p resolution, 2GB of RAM, Cat. 4 LTE, Adreno 405 GPU, and a 1.7GHz quad-core processor (likely the Snapdragon 610 per yesterday's similar leak). The 2GB of RAM and 1080p are most notable, in that the memory has been all over the place as far as leaks go, and the resolution is new amongst the rumors.
According to the leak, we can expect the same paltry 8GB of internal storage space, but coupled with a microSD card slot. Lastly is mention of a 2070mAh battery. The handset, though, might also prove more pricey than in the past, as the USD equivalent of Digitec's price is $245.
SOURCE: GSMArena